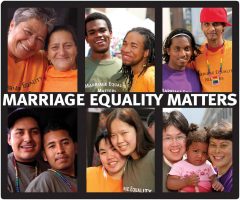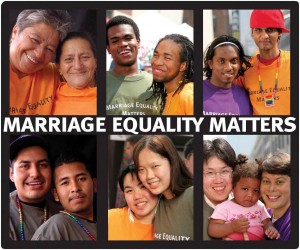 FOR IMMEDIATE RELEASE
Church of the Foothills Joins Community Groups Uniting in Response to Prop 8 Trial Decision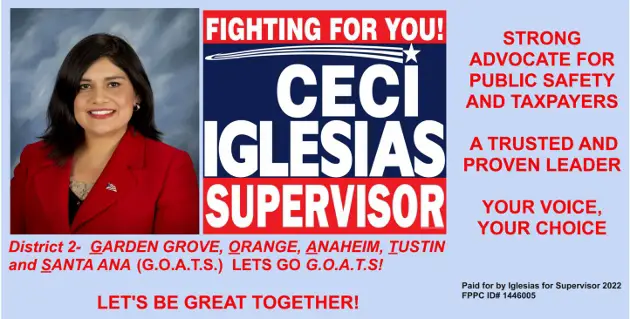 Santa Ana, California (August 3, 2010) – Tomorrow, Wednesday August 4th, US District Judge Vaughn Walker will release his ruling on the constitutionality of Proposition 8 banning marriage for same-gender couples.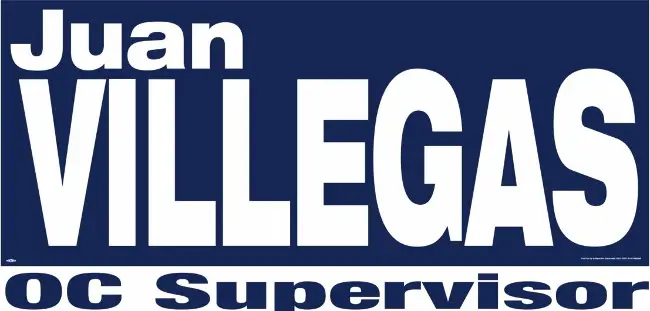 Church of the Foothills is pleased to be joining a wide array of community groups from all parts of Orange County for a "Fairness for ALL Families" rally, scheduled for 7 PM. It will be held in Sasscer Park, across the street from the Federal Building and Courthouse in Downtown Santa Ana. Whether it will be a protest or celebration remains to be seen.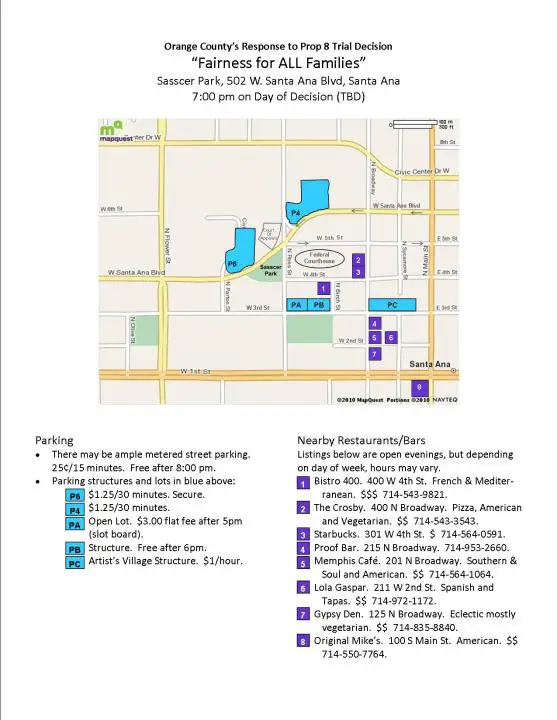 The pastor of Church of the Foothills, Mike Holland, who was voted by readers of the OC Weekly as the Best Political Pastor in Orange County, noted his excitement at the church's involvement in the rally. "Our congregation has long been a champion of peace and justice issues, and a firm supporter of marriage equality. It is time that the state recognize that all people are worthy of full equal treatment under the law."
Church member Kergan Edwards-Stout, who is raising two sons with partner Russ Noe, is anxiously awaiting the court decision.
"The inequities that are placed on our family are truly astounding," said Edwards-Stout. "I teach our kids to follow the golden rule, and it is disheartening to have to explain that the government doesn't treat everyone equally under the law." He continues, "During the Prop 8 trial, I kept hearing people say that they were trying to protect the children, and I wondered, who is protecting my
children?" As domestic partnership laws don't provide the same legal rights as marriage, Edwards-Stout is concerned about his family's future. "Our kids deserve the same rights as everyone else's, with equality in medical insurance coverage, survivor benefits, and other rights that most families take for granted."
"Fairness for ALL Families" is being organized by the Orange County Equality Coalition and many other community organizations. It will feature speakers and entertainment, as well as representatives from local groups providing information on how to get involved in the fight for equality. "I hope everyone comes out for this momentous decision," said Holland. "This is a terrific  opportunity to join the fight for equal rights for all."
To learn more about the event, please visit: http://ocequality.ning.com/events/decision-day-orange-county
Church of the Foothills is located at 19211 Dodge Avenue at Newport, in Santa Ana, CA 92705. For more information, please call 714.544.1319.
###
ABOUT CHURCH OF THE FOOTHILLS
Church of the Foothills (ChOTF) has been "Open and Affirming" of the LGBT community for many years, and offers monthly LGBT fellowships, with a variety of exciting events planned. Additionally, Church of the Foothills was profiled in the Orange County Register for performing one of the first legal same-gender church weddings in Orange County and provides ceremony
services for committed couples.
A dynamic and progressive church affiliated with both the United Church of Christ and the Disciples of Christ, ChOTF offers a variety of opportunities for mission, service and fellowship, with Sunday worship beginning at 9:00 AM.
For more information on Church of the Foothills, please contact them via phone 714.544.1319 or online at www.chotf.org.
Church of the Foothills is located at 19211 Dodge Avenue at Newport, in Santa Ana, CA 92705. Phone: 714.544.1319.
###
Contact: Kergan Edwards-Stout
Phone: 714.552.2348
Email: chotfona@gmail.com