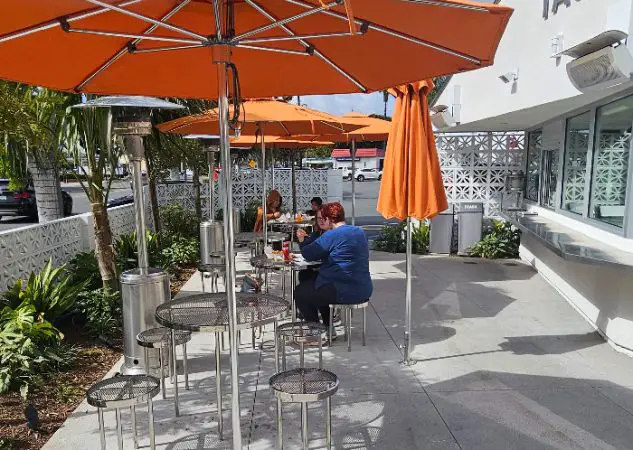 If you frequent Old Town Tustin you might recall a restaurant named Alberta's. They were a fast casual Mexican restaurant I often visited. They were not fancy but the food was good! Sadly they did not survive the pandemic but now there is a new restaurant at that location, Taco Mesita.
Taco Mesita is the brainchild of Chef Ivan Calderon, who founded Taco Mesa, Taco Rosa, and Taco Mesa Tortilleria Orgánica & Café, and his son and co-founder, Nico, as well as designer Max Moriyama. Chef Calderon  immigrated to the United States from Mexico City. He opened his first Taco Mesa over 30 years ago.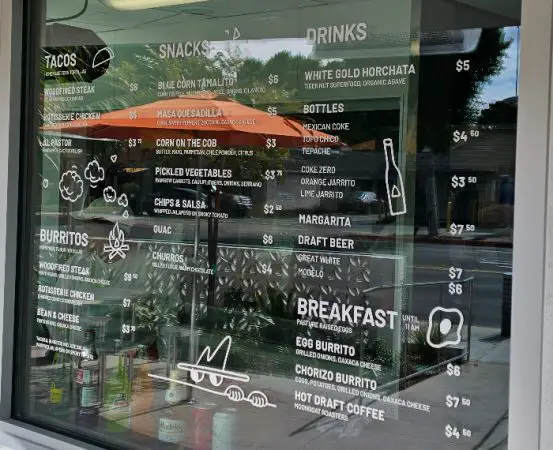 The menu is simple – you can order tacos or burritos and side orders including chips and guacamole, corn on the cob and pickled vegetables. The food is inspired by the cuisine found in Mexico City. They also offer a couple breakfast burritos and coffee, in the morning.
Notably they don't offer combo plates with rice and beans. In fact those items can't even be ordered a la carte.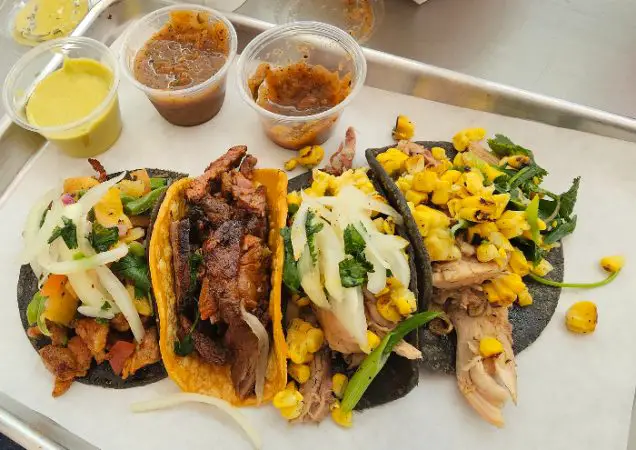 My wife and I tried the chicken, steak and al pastor tacos. They were quite stuffed! My wife ordered the steak taco and unfortunately it was slathered in onions, which she does not like. I gladly added the onions to my tacos! The tortillas are home made but are a bit small so the items fall out as you are trying to eat the tacos.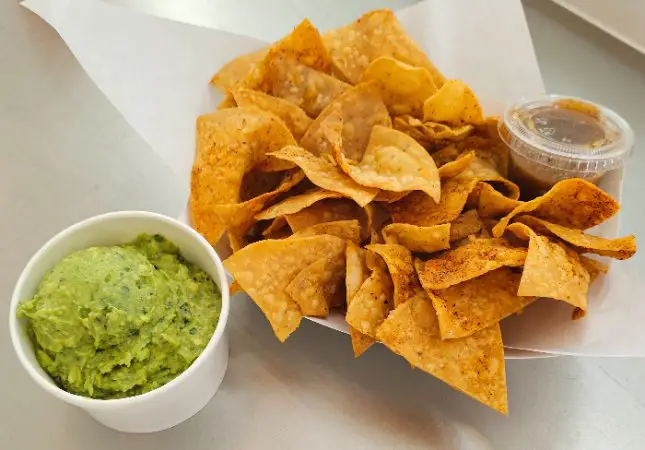 They served the tacos on a stainless steel tray but did not provide forks so we used the chips we ordered to scoop up the goodies that fell out of the tacos. We also ordered a side of guacamole and it was very good.
You can order sodas but they also have a liquor license and sell beer and margaritas. Seating is available outside, under umbrellas, and there are a few bar stool seats in the restaurant.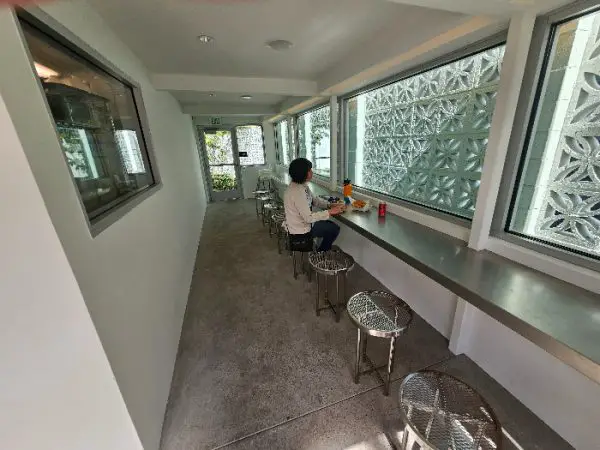 Taco Mesita is located at 765 El Camino Real, Tustin; . Service hours are 11 a.m.- 9 p.m. daily.