Last night, after the photo of the suspect was released to the public, the suspect was brought to Chapman University to surrender by a family member and Chapman University notified the Orange Police Department.
The suspect is not a student and has no connection to Chapman University.
Dalante Jerome Bell, 22, of Anaheim was arrested and later booked at Orange County Jail for Assault with Intent to Commit Rape.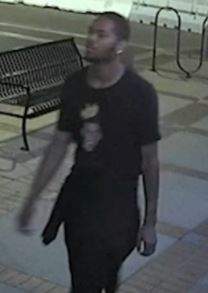 "We will not tolerate this type of heinous criminal activity in Orange. We hope the students and staff of Chapman University and residents of Orange can regain a sense of safety knowing this suspect has been arrested and we are confident he will be held to answer on the charges," said Orange Police Chief Dan Adams.
Anyone with additional information about this case or other potential victims are asked to contact Orange Police Detective Costa at 714-744-7521 or scosta@orangepd.org.