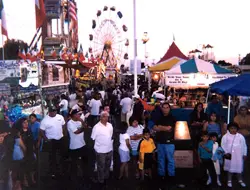 A Santa Ana Memorial Day Carnival will be held today at Centennial Park, located at 3000 W. Edinger Ave., in
Santa Ana.
This annual event is available for the whole family and includes rides, games and live music. This location is one the largest parks in the Santa Ana region. Past events have had up to 29,000 attendees. The entire family will leave happy after a day of carnival fun.

Click here for more info.