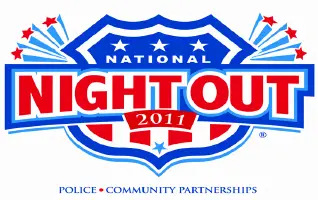 Celebrate a FREE community event, "National Night Out," in Santa Ana this Tuesday evening, August 2, from 4 pm to 7 pm, at Madison Elementary School, located at 1124 E. Hobart St.  This is America's Night Out Against Crime!
Click here for additional information.
National Night Out is an event designed to heighten crime and drug prevention awareness while strengthening neighborhood spirit and police/community partnerships.
Free hot dogs, chips and drinks
Free popcorn
Free junior police badges
Valuable resource booths
Face painting
Activities for kids
Discover the importance of Family Day
Meet Officer John Reed and "Short Stuff"
Bring your cameras to take pictures with our heroes!
Police, ambulance and Firefighter's displays
Come greet "Officer Byrd"
For more info call the SAPD at 714-245-8738.