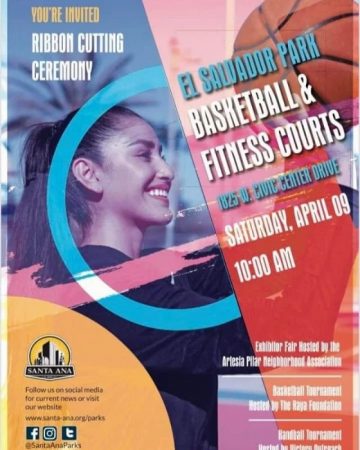 Santa Ana's El Salvador Park is hosting a ribbon-cutting for their new Basketball and Fitness Courts on Saturday, April 9, at 10 a.m.
Victory Outreach is also hosting a "Day at the Park" at El Salvador Park on the same day with sign-ups from 9 a.m. to 10 a.m. and the games starting at 10 a.m. The games will include Hand Ball and a 3 on 3 Basketball Tournament. The Hand Ball team are free while the 3 on 3 Basketball teams will be free for those ages 14 to 17 and will cost $10 per player for those ages 18-25. There will be cash prizes awarded for the 1st place team. Scan the QR code in the picture below to register.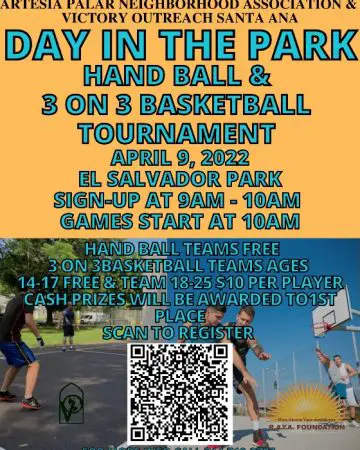 El Salvador Park is located at 1825 W. Civic Ctr. Dr. in Santa Ana's Artesia-Pilar Neighborhood.