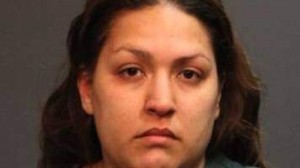 A second Santa Ana woman, Candace Marie Brito, 27, has been charged with murder in the beating death of 23-year-old Annie Kim Pham outside the Crosby nightclub, and is scheduled to be arraigned at 10 a.m. Tuesday, according to the Orange County District Attorney's office., as reported by the O.C. Register.
Brito's arrest was announced Friday by Santa Ana police, who did not identify her citing the ongoing investigation. 
In related news, a special mass offered for Theresa Kim Pham will be held today Sunday, January 26, 2014 at 4:00pm at Blessed Sacrament Church: 14072 S. Olive St., Westminster, CA 92683. Please come join us in loving memories of Theresa Kim Pham, according to the Justice for Kim Pham Facebook page.