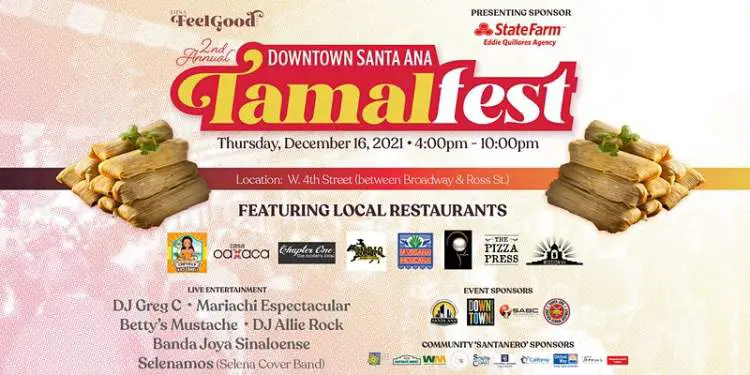 After the resounding success of their Inaugural Tamale Festival, Downtown Santa Ana (DTSA) is once again hosting a Tamalfest on Thursday, Dec. 16, from 4 p.m. to 10 p.m. at 300 W. 4th St., in Downtown Santa Ana. Over 12,000 tamales were sold at the Inaugural Tamale Festival in 2019 in the first 90 minutes.
The 2nd Annual 'DTSA Tamalfest' showcases local restaurants, 8 of whom are returning vendors, and some new additions.
In addition to this being an admission free food festival, there is a great lineup of entertainment. Top that off with local business supporters, kids activities, and a slew of social media photo opportunities, will make this year's Tamalfest an event not to miss!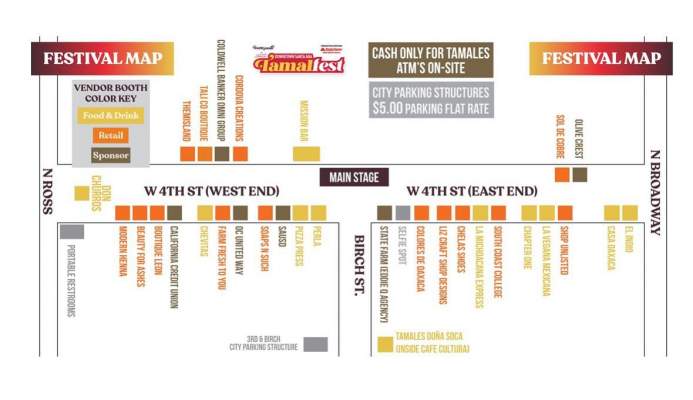 SOME IMPORTANT TIPS:
In order to expedite our food lines and keep everyone moving, we ask that you bring CASH ONLY for the tamal vendors please! ATM's will be on-site.
PARKING: $5.00 flat rate all night at any City of Downtown Santa Ana owned parking structure. Garage C on 3rd & Birch & Santa Ana Public Parking on N Broadway & 3rd.
Entertainment includes:
4 p.m. – DJ Greg C
4:30 p.m. – Mariachi Espectacular
5:45 p.m. – Betty's Mustache and DJ Allie Rock
7 p.m. – Banda Joya Sinaloense
8:30 p.m. – Selenamos (Selena Cover Band)