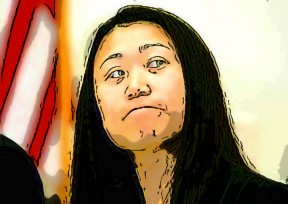 Bitter former State Senator Janet Nguyen can't accept that she lost in the November General Election to her Democratic opponent, Tom Umberg. Even though he beat her handily by 135,062 to 131,973 votes, according to the California Secretary of State.
Nguyen has in fact demanded a recount. That expensive process will begin this Monday, Dec. 10, at 9 a.m. at the O.C. Voter Registrar's office, located at 1300 South Grand Ave., in Santa Ana.
Why is Nguyen surprised that she lost? She didn't bother to campaign in the Long Beach portion of her district – which is where Umberg creamed her. And she bothered a lot of her constituents when she went after OC Supervisor Andrew Do, her fellow Republican, when he ran for reelection two years ago. He almost lost that election because of Nguyen's nasty meddling. Many of us never forgot this slight. My entire family voted for Umberg even though we disagree with most of his positions on the issues. 
The fact is Nguyen has become a horrible bully over the years. Many of her former supporters celebrated her loss. Including, I am sure, the family of that poor guy in Fountain Valley who went to jail after he got caught laundering money for Nguyen. Of course she hung that fellow out to dry.
 Details on the recount status will be located on the OC Voter Registrar's website at ocvote.com.