FOR IMMEDIATE RELEASE: February 2, 2016
Contact: Deidra Powell, Chief Communications Officer, (714) 558-5555 Office, (714) 673-4995 Mobile
Bill Medley from The Righteous Brothers to Perform at Benefit Concert at Santa Ana High School for Student Scholarships
(February 2, 2016) – Enjoy the wonderful sounds of Santa Ana High School's Own Bill Medley, best known as half of the unmistakable duo, The Righteous Brothers as Medley performs to raise money for Dollars for Scholars, a scholarship program to benefit music students at Santa Ana High School. "If it were not for the Santa Ana Unified School District and the encouragement that Bill received while attending Santa Ana High School, he would not be where he is today," said Bobbie Rooker, sister of Medley.
Medley's musical legacy continues to live as such notable popular hits "You've Lost that Love Feelin" and "Time of My Life" are still America's all-time favorites. In fact, "Time of My Life" for the film Dirty Dancing earned an Oscar, a Golden Globe, Video of the Year, and a Grammy.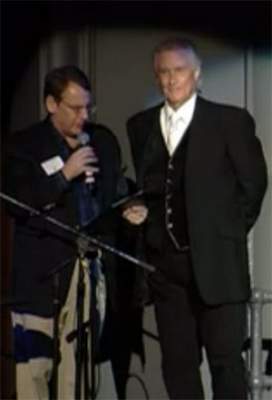 Medley always remembers his roots and the start that he received in Santa Ana. He will on Saturday, February 20, 2016, at 7:30 p.m. in the auditorium named after him at Santa Ana High School, located at 520 West Walnut Street. If you are interested in interviewing Medley prior to the concert and/or if you wish to cover the event, please contact Deidra Powell, Chief Communications Officer of the Santa Ana Unified School District at (714) 558-5555 or deidra.powell@sausd.us.
General admission tickets are available for $40.00 and VIP tickets which include a meet and greet with Mr. Bill Medley himself is $50.00. To purchase tickets, contact Bobbie Rooker at byrooker@att.net and (714) 542-7802.
###