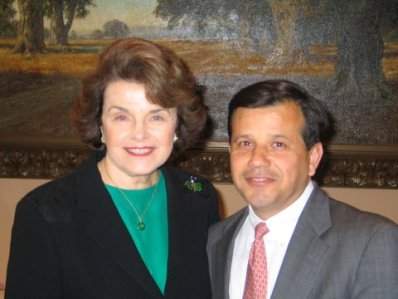 Santa Ana Mayoral challenger David Benavides announced his endorsement today by California's Lt. Governor, Gavin Newsom.  "Despite being the second highest-ranking office in California, the Lieutenant Governor has no real responsibility or power to represent the governor on issues such as trade negotiations or a legislative agenda (i.e. in contrast to its powerful counterpart in Texas), so the job has been jokingly defined by political insiders as "get up, read the paper, see if the governor is dead, if not, go back to sleep," according to Wikipedia.
Contrast Benavides' underwhelming Newsom endorsement with the powerful endorsement that Santa Ana Mayor Miguel Pulido picked up today, while he was attending the Orange County Forum luncheon.  The speaker was U.S. Senator Dianne Feinstein, one of the most influential lawmakers in the United States.  The audience was packed with hundreds of CEO's and other business and civic leaders.  They sat in rapt attention today as Senator Feinstein announced her support and endorsement of Mayor Pulido.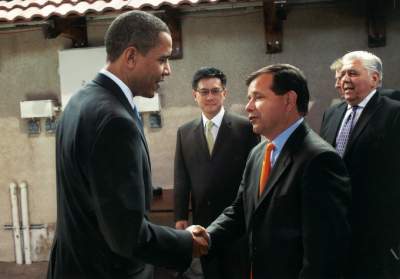 Feinstein's endorsement of Pulido stands in stark contrast to Benavides' pathetic Newsom endorsement.  Pulido hangs out with U.S. Presidents.  Benavides hangs out with powerless politicians.  The difference is crucial when you consider how important Pulido's connections in Sacrament and Washington, D.C. have been to the City of Santa Ana.
The truth is that Pulido and Feinstein have been working together for many years.  Pulido is even included in her online photo gallery.  Pulido also has a close working and personal relationship with California Governor Jerry Brown, who stayed in Pulido's home while campaigning for office in Orange County in 2010.  These relationships matter more than you know.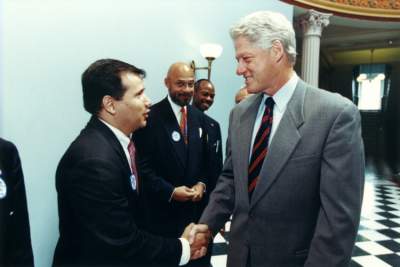 Benavides in the meantime is revelling in the support of Newsom, a pig of a politician who showed his true colors in 2007 when he slept with his campaign manager's drug-addled wife, as reported in the San Francisco Chronicle.  Birds of a feather?
Santa Ana's voters aren't falling for Benavides' silly antics.  Polls consistently show Pulido winning this race by as much as 25 points.  This contest is effectively over.  The only remaining question now is not whether or not Pulido will win, but rather by how large a margin.