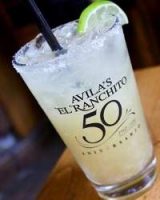 SOUTHERN CALIFORNIA ICON AVILA'S EL RANCHITO CELEBRATES 50th ANNIVERSARY
The 13 Family-Owned Neighborhood Restaurants Continue to Serve Mama Avila's Authentic Mexican Recipes Made from Scratch Daily
Santa Ana celebrates the 50TH Anniversary of Avila's El Ranchito tonight from 5 to 10 p.m., at 2201 E. First St., in Santa Ana.  There will be live mariachi music from 5:30 to 7:30 p.m. Reservations accepted.
SPIN THE WHEEL for prizes: Koozies, Gift certificates, 50th Anniversary T-shirts, Free nachos, Free guacamole and more.
RAFFLE DRAWINGS for a $50 Gift Certificate and one grand prize drawing for a Beach Cruiser!!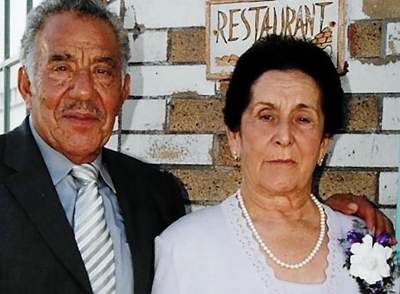 With a modest $2,000 investment, a collection of Mama Avila's recipes and a passion for creating something meaningful for their family, Salvador and Margarita Avila established a Southern California tradition by opening their first restaurant in Huntington Park, California. Three generations later, Avila's El Ranchito is an icon in the region's culinary landscape and celebrates its 50th anniversary as a beloved and successful collection of authentic Mexican restaurants in Orange County and Los Angeles.
The Avilas credit the longevity of their family restaurant to the love and unity of their family, Mama's authentic recipes, their pledge to serving fresh food made from scratch and a decision to have a member of the Avila family oversee each restaurant.
"Mama brought with her recipes that have been in her family for generations," explained the eldest daughter Maria Elena Avila, owner-operator of Avila's El Ranchito in Costa Mesa, the third location opened in 1977.  "These recipes are the same Mama used in her kitchen and are still being used in our restaurants for the past 50 years.  It was Papa, though, who had the idea to involve the whole family and create a truly special restaurant."
The first Avila's El Ranchito opened in Huntington Park in 1966 with only five tables. Fifty years later, a menu featuring Mama Avila's authentic Mexican cooking continues to be served at the original restaurant as well as 12 other family-owned locations throughout Orange County. It's not only a family business, it's a family-loved legacy.
"Mama and Papa eventually shared the responsibility of running the restaurant with myself, my three brothers, sister – and now their grandchildren," Maria Elena said. "Each restaurant is under the personal care of an Avila family member, guaranteeing the reputation our family has earned for treating guests like part of our family."
Generations of Southern California Families Have Grown Up with Avila Family Mexican 'Comfort Food'
Just as the history of Avila's El Ranchito spans three generations of family members, its popularity also crosses three generations of devoted guests who have a deep connection to the food and the warmth of the Avila's hospitality.
"It's Mama's recipes, working with only the freshest ingredients and passion for flavor that continue to connect with our guests," Maria Elena said.  "It's this Mexican authenticity, prepared by hands who know the heart of each dish that will continue to carry our family legacy for new generations to experience."
Each location has the same commitment to faithfully recreate Mama's recipes in their scratch-cooking kitchens. This attention to detail ensures Mama's recipes are always made to her standards, including several signature specialties. Mama Avila's Soup, a guest favorite, is made with fresh made chicken broth, hand-pulled chunks of chicken breast and rice. Garnished with generous portions of avocado, tomato, cilantro and lime and served with warm tortillas; it's Avila's El Ranchito's way of expressing the traditional artistry of real and hearty Mexican fare.
The Carnitas also has become a favorite menu item over the decades, thanks to the Avila family's signature method of slow cooking chunks of lean pork marinated in garlic and citrus. Guests continue to find comfort in the most popular combination plate of a Crispy Taco with a Cheese Enchilada to the Camarones Al Mojo de Ajo that features jumbo shrimp sautéed in butter, garlic and a little secret ingredient no one in the family will reveal.
"Avila's El Ranchito has been part of the fabric of Orange County for so many generations that it's difficult to imagine a time when their food and family haven't been a part of our communities," said Gaddi Vasquez, a prominent Latino leader in the community. "We offer our sincere gratitude for their contributions and congratulations on achieving such a significant milestone."
Santa Ana (2201 E. First Street) – Son Victor established this location in 1983, which is known as a hot lunch spot among downtown residents and also cherished for its several cozy fireplaces.