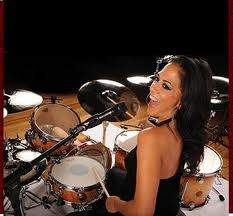 SAUSD Media Advisory: Arturo Sandoval & Shelia E. Headline Benefit Concert
Hope Alive! Keeping Music Alive in the Schools
Student Rehearsal – November 4, 2012, 2:00 p.m. – 6:00 p.m. at Santa Ana High School
When concerned citizens of an Orange County neighborhood church saw the impact significant budget cuts in the State of California would have on the music program at Willard Intermediate School in Santa Ana, they knew they could not sit idle. "We needed to let these youth know that they matter. We decided to create a first-rate benefit concert to help bridge the gap in funding," said Reverend Chineta Goodjoin, pastor of the New Hope Presbyterian Church in Orange.
For the last four years, the church has hosted a fundraiser with such headliners as Oleta Adams and Poncho Sanchez to keep music alive at Willard Intermediate School. This year New Hope has expanded its support to include Santa Ana High School in addition to Willard. This year's featured artist for the fourth annual Hope Alive! Benefit Concert are Grammy award-winner Arturo Sandoval and internationally-known drummer/percussionist Sheila E.
Students from the Santa Ana High School Jazz band will have the rare opportunity to share the stage with Sandoval and Sheila E. "I have always educated my students that music is the blend of hard work and expression of our inner emotions. I am very proud and honored to have them demonstrate all of their hard work and emotions they have placed into their music. What an amazing opportunity they have to create music with these world-class professionals" said Victor de los Santos, Santa Ana High School Band Director.
Through New Hope Presbyterian Church's partnerships with the Santa Ana Unified School District and other community organizations and businesses, Hope Alive! has grown to be an exemplary model of how community driven initiatives can help bridge the gap for our young people in the midst of drastic budget cuts.
"The school district values the partnership with the church as a strong ally benefiting our students to understand the value of the arts. Hope Alive! maximizes our student engagement and keeps them connected with school," said Herman Mendez, Assistant Superintendent, Elementary Education, Santa Ana Unified School District.
Who: Students of Santa Ana High School will be practicing to share the stage with Grammy award-winner Arturo Sandoval and drummer/percussionist Sheila E at the Hope Alive! Benefit Concert. Media is invited to the rehearsal to preview what the students will be playing for the concert. Interviews and photo opportunities are available with student musicians; Victor de los Santos, band director, and Pastor Chineta Goodjoin.
When: Sunday, November 4, 2012, from 2 p.m. – 6 p.m.
Where: Santa Ana High School's Bill Medley Auditorium
520 W. Walnut Street, Santa Ana, CA 92701
Concert Information
When: Sunday, November 11, 2012, from 5 p.m. – 7 p.m.
Where: Santa Ana High School's Bill Medley Auditorium
520 W. Walnut Street, Santa Ana, CA 92701
Ticket: Balcony $10, General $20, Premium $40, VIP $60
Purchase online: www.MyNewHopePres.org
Or call: 714-288-9986
Videos: 30 second Promo video: http://youtu.be/NA-TwFwWKkc
3:00 min Documentary video: http://youtu.be/SNw15CXLkHw
###