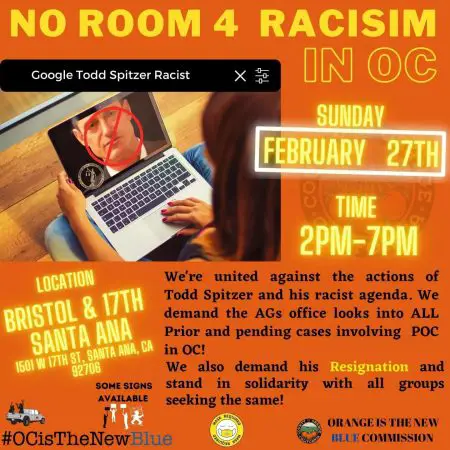 The Orange is the New Blue Commission is hosting another protest against OCDA Todd Spitzer on Sunday, February 27, from 2:00 p.m. to 7:00 p.m. at Bristol and Seventh in Santa Ana.
Spitzer recently lost the endorsement of nine District Attorneys after a video emerged that showed him using the "N word."
Who do you support for the O.C. Board of Supervisors in District 2?
Spitzer's extremely liberal opponent, Pete Hardin, has been celebrating each misstep by Spitzer and at this point has to be taken seriously.
It is surprising that the OC GOP has not tried to find a better conservative candidate to replace the floundering Spitzer.