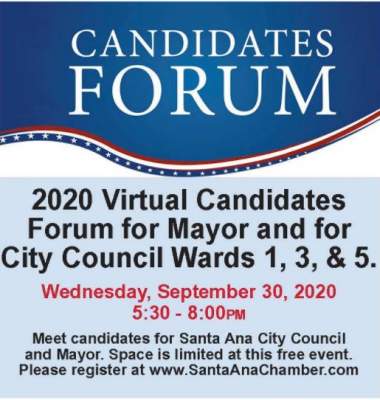 The Santa Ana Chamber of Commerce is hosting a virtual Santa Ana City Council and Mayoral candidates forum tonight from 5:30 p.m. to 8 p.m.
Please register here.
The Chamber states on their website:
Through our moderated candidate forums, the public can get nonpartisan candidate information and listen to questions answered by the candidates. All candidate forums are free and open to the general public. Although, this is a free event we need to you to pre-register.
Here are the candidates:
Ward One
Ward Three
Ward Five
Mayor