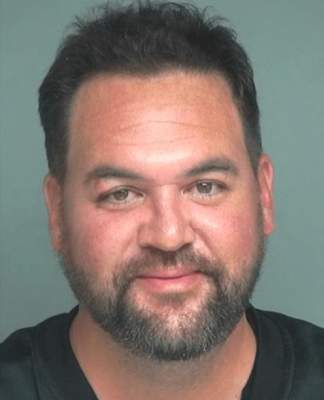 On Friday, May 14, 2021 at 7:05 PM, a male, later identified as, Russell Husges (43-years-old of Anaheim), arrived at the Chapman Sports Complex, located at 11701 Knott, to contact his estranged wife, Veronica Husges, 38-years-old.
At the time, there were several youth sporting events underway on the fields. The victim was sitting down, watching her child warm up on the field. The child saw his father and alerted his mother that Husges was coming up from behind her.

When she turned, she saw the suspect walking towards her, holding kitchen knives in each hand. She immediately ran onto the playing field, screaming for help with the suspect giving chase.
The youth sports coach along with an off-duty officer immediately contacted Husges and disarmed him, before he was able to injure the victim.
They restrained him until Garden Grove Police Department officers arrived. Husges was arrested without incident and later transported to the Orange County Jail.