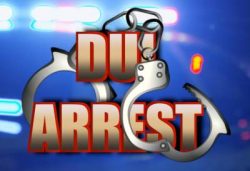 How drunk would you have to be to crash your vehicle into a police car? This happened to a 54-year old Santa Ana resident named Ignacio Roldan-Peralto on Saturday, Oct. 21, when he crashed his pick-up truck into an SAPD police car at 1:20 a.m., according to the O.C. Register.
The incident happened as Roldan-Peralto was turning left on Jackson St. at 1st Street – when he slammed into an SAPD police cruiser in the middle of the intersection, according to the SAPD.
Both vehicles were heavily damaged in the accident. The OCFA showed up at the scene and took the police officer to a local hospital, where he was deemed to be in good condition.
Roldan-Peralto and a female passenger in his vehicle were not injured.
Roldan-Peralto was examined by responding SAPD police officers and found to be driving while intoxicated. He was then arrested on suspicion of DUI and taken to the Santa Ana Jail.
The SAPD is continuing to investigate the DUI crash.