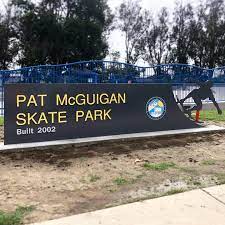 On Thursday, January 6th, 2022, at 8:22 PM, Officers responded to South Coast Global Medical Center regarding two stabbing victims who had just been dropped off at the hospital. Both adult victims were suffering from stab wounds to the chest. One victim was pronounced deceased. The second victim was admitted to the hospital for treatment. The Orange County Coroner's Division conducted their investigation and identified the decedent as Jose Merlan (27) of Santa Ana.
During the preliminary investigation, the location where the victims were stabbed was determined to be the Pat McGuigan Skatepark. Surveillance video captured a physical altercation inside the skate park involving both victims and an unidentified male. Homicide detectives interviewed several witnesses, leading to the identification of the suspect, Nicholas Nunez (27) of Santa Ana.
On Friday, January 7th, 2022, at approximately 7:11 PM, Nunez was taken into custody with the assistance of the Santa Ana Career Criminal Unit, Gang Unit, VICE Unit and Major Enforcement Team. With the concurrence from the Orange County District Attorney's Office, SAPD Homicide detectives booked Nunez for CPC 187- Murder and CPC 664-187 – Attempted Murder.
The motive for the murder appears to be a result of an ongoing dispute. Anyone with information on the case is asked to call SAPD Homicide Section Detectives at (714) 245-8390, or Orange County Crime Stoppers at 1-855-TIP-OCCS.