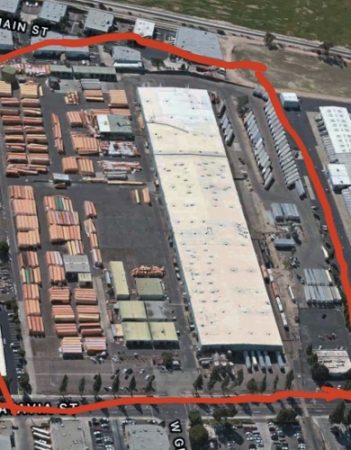 A large fire erupted in Orange early this morning at FXI, otherwise known as Foamex International, located at 2060 N. Batavia St. as reported on Twitter by OC Scanner.
The fire broke out just after midnight. The City of Orange Fire Department got the first call about the fire at 12:30 a.m.
The four-alarm fire damaged or destroyed at least two vehicles and a couple of buildings before the firefighters put out the blaze.
Fortunately no employees at FXI or firefighters were injured.
There was at least one explosion reported during the incident.
An organic material, like wool, cotton, nylon and polyester, polyurethane foam (FPF) is flammable. It should be kept away from open flames and heat sources such as burning cigarettes, lighters, matches, space heaters or any other potential ignition source, because if ignited, FPF can burn rapidly according to the Polyurethane Foam Association.