A boarded-up house at the 600 block of S. Broadway caught fire last night at 6:02 pm, in Santa Ana.
OCFA firefighters were able to knock down the flames in just nine minutes although they described the blaze as "intense." This prevented the fire from reaching the adjacent homes.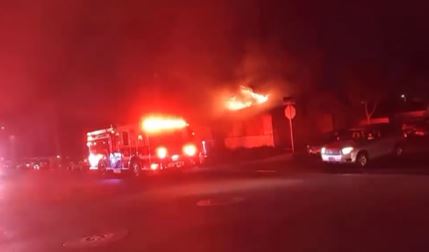 OCFA investigators were at the scene. The cause of the fire has not been determined yet.
The SAPD and the City of Santa Ana's building department provided assistance to the OCTA.