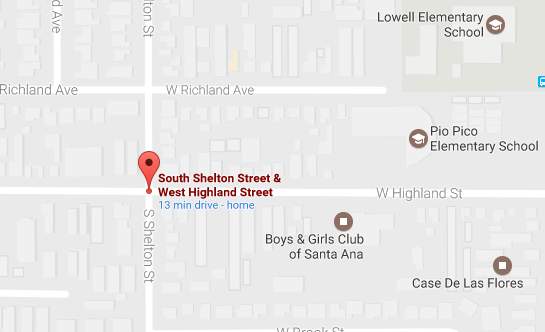 At about 3 p.m. this afternoon, January 9, a juvenile male was near a wall in the area of S. Shelton and W. Highland Streets when he was approached by multiple suspects. One of the suspects shot at the victim who sustained a gunshot wound to the upper torso, according to SAPD Case Number 17-814.
The victim was taken to a local hospital for emergency care.

The SAPD believe that the victim may have possibly been involved in graffiti when he was shot.
This shooting happened near Lowell Elementary School, in Santa Ana's Ward 4, which is represented by Councilman David Benavides.