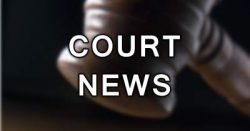 Daisy Oropeza, a 22-year-old woman, pleaded guilty Friday, April 21, and was immediately sentenced to four years in prison for ramming a stolen sedan into a squad car during a police pursuit in Santa Ana, according to the O.C. Register.
Oropeza must not have had much of a defense available as she ended up accepting a number of felony charges that included two counts of assault with a weapon on a peace officer and one count each of vandalism, theft with a prior felony conviction of stealing a vehicle and evading police. She also admitted to a misdemeanor count of driving without a valid license.
Oropeza's wild misadventure started when police officers tried to pull her over in a routine traffic stop on Jan. 24, at the 500 block of South Sullivan Street. Oropeza sped off, leading police on a 25-minute pursuit that finally ended when Oropeza got trapped in a cul de sac, according to the SAPD.
While Oropeza was cornered she was not done resisting as she slammed the stolen 1992 Honda Accord she was driving into a police car. The two police officers in that car were not seriously injured.
This episode was not Oropeza's first brush with law enforcement. She plead guilty back on Nov. 10, 2014, to a felony auto theft charge and misdemeanor possession of burglary tools. She only got 90 days in jail and was also handed three years of informal probation. Clearly she did not learn her lesson!