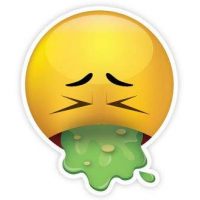 Isn't it time for Santa Ana to have a voice on the O.C. Board of Supervisors?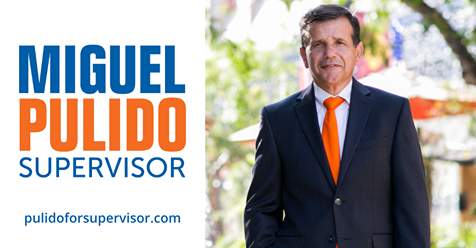 Paid for by Miguel A. Pulido for Supervisor 2020 (ID #1422663)
The OC Health Care Agency has released a list of the eateries (including restaurants, caterers and even school kitchens) that they inspected and shut down for the week of Sept. 28 to Oct. 5, 2018. Most of these eateries reopen pretty quickly after the health inspectors determine their issues have been resolved. Here is the list:
Advertisements
Did you suffer a slip and fall too? Was it at a public place like a store, restaurant, or a sidewalk? Was it someone else's fault?
You deserve compensation! Unsure if you have a case? FREE Consultation! Looking for a second opinion? Give us a call at (323)746-8099!
Si usted sufre un resbalón por la negligencia de otra persona llámenos al (323) 746-8099. Nosotros peleamos por sus derechos. Sigan nuestra pagina.
@Sasooness Law Group. https://www.facebook.com/SasoonessLawGroup/
Luv'n Donuts, 2729 N. Bristol St., Suite B4, Santa Ana, Closed: Oct. 4, Reason: Cockroach infestation, Reopened: Oct. 5
Olmos Market, 1212 S. Bristol St., Suite 6, Santa Ana, Permit downgraded to prepackaged foods only: Oct. 3, Reason: Insufficient hot water/plumbing in disrepair, Full permit reinstated: Oct. 4
Uno Free Pizza, 2525 W. 17th St., Suite I, Santa Ana, Closed: Oct. 1, Reason: Insufficient hot water, Reopened: Oct. 1
El Pollo Fino, 723 N. Anaheim Blvd., Anaheim, Closed: Oct. 5, Reason: Cockroach infestation
Ebelardo's Mexican Food, 14551 Newport Ave., Tustin, Closed: Oct. 2, Reason: Plumbing in disrepair, Reopened: Oct. 2
NY Pizza Faktory & Grill, 13842 Newport Ave., Suite B, Tustin, Closed: Oct. 4, Reason: Insufficient hot water, Reopened: Oct. 5
Concession stand at Mustang Fields, 4351 Fairmont Blvd., Yorba Linda, Closed: Oct. 4, Reason: Rodent infestation
7-Eleven, 3310 E. Imperial Highway, Brea, Closed: Oct. 3, Reason: Rodent infestation, Reopened: Oct. 3
Mondragon Market, 407 E. North St., Anaheim, Closed: Oct. 3, Reason: Cockroach infestation, Reopened: Oct. 4
Patel Store, 2771 W. Lincoln Ave., Anaheim, Closed: Oct. 3, Reason: Rodent infestation, Reopened: Oct. 4
The Abbey, 306 Main St., Seal Beach, Closed: Oct. 2, Reason: Cockroach infestation, Reopened: Oct. 3
Master Fresh Donuts, 12005 Beach Blvd., Stanton, Closed: Oct. 2, Reason: Plumbing in disrepair, Reopened: Oct. 2
RJ's Cafe, 25001 Dana Point Harbor Drive, Suite F120, Dana Point, Closed: Oct. 2, Reason: Cockroach infestation, Reopened: Oct. 3
Chicken University, 2621 W. Orangethorpe Ave., Fullerton, Closed: Oct. 2, Reason: Insufficient hot water, Reopened: Oct. 3
Durty Nelly's, 2915 Red Hill Ave., Costa Mesa, Closed: Oct. 2, Reason: Rodent infestation, Reopened: Oct. 3
Santouka at Mitsuwa Marketplace, 665 Paularino Ave., Costa Mesa, Closed: Oct. 2, Reason: Cockroach infestation, Reopened: Oct. 3
K&G Mini Mart, 3414 W. Ball Road, Suite H, Anaheim, Closed: Oct. 1, Reason: Rodent infestation
Olive Tree Restaurant, 518 S. Brookhurst St., Suite 1, Anaheim, Closed: Oct. 1, Reason: Cockroach infestation, Reopened: Oct. 1
Bagel Me!, 13682 Newport Ave., Tustin, Closed: Oct. 1, Reason: Cockroach infestation, Reopened: Oct. 1
Snack bar at Costa Mesa Country Club, 1701 Golf Course Drive, Costa Mesa, Closed: Sept. 28, Reason: Insufficient hot water, Reopened: Oct. 4
Banquet kitchen at Costa Mesa Country Club, 1701 Golf Course Drive, Costa Mesa, Closed: Sept. 28, Reason: Rodent infestation, Reopened: Sept. 28
Tacos 3 Amigos, 10472 Beach Blvd., Stanton, Closed: Sept. 28, Reason: Cockroach infestation, Reopened: Sept. 29