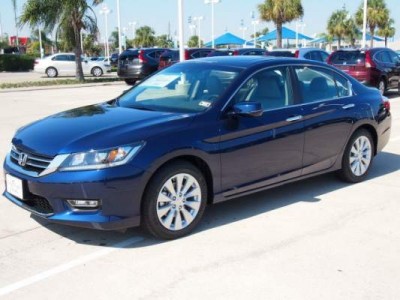 Santa Ana Police Department
Advisory: SAPD requests public's assistance in attempting to locate fatal hit and run suspect vehicle.
Here's what to do if you are involved in a car accident. If you or someone you know has been in an accident contact Sasooness Law Group, APC
Office: 818-922-7700 Cell: 714-912-2520 (text or call) Email: mroyer@saslg.com www.saslawgroup.com
Location: 1200 W. 1st Street. (1st / Baker)
Suspect: Unknown
Outstanding vehicle: 2013 – 2015, Honda, Accord, 4-door, obsidian blue pearl (midnight blue)
Synopsis: On 11/29/15 at 1:43 AM, Officers responded to a report of a hit and run traffic collision involving a pedestrian at 1200 W. 1st St. When the officers arrived, they located the deceased pedestrian lying on the center median.
Witnesses to the collision said the vehicle involved sped up after the collision and traveled westbound on 1st St. then southbound on Bristol St. The witnesses described the vehicle involved as a newer model Honda, Accord, 4 door, obsidian blue pearl (midnight blue) with tinted windows.
Investigators located the driver's side mirror and part of the front bumper assembly at the scene. There should be substantial damage to the front end of the vehicle.
Anyone with information is asked to contact Orange County Crime Stoppers 1-855-TIP-OCCS.
###