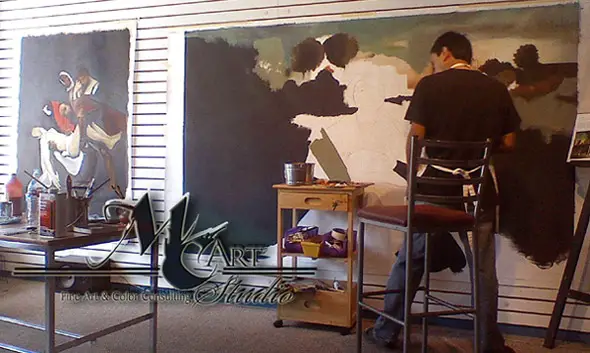 Have fun and learn the fundamentals of art at the MC Art Studio, located at 207 N. Broadway, in Santa Ana.  They have art classes for beginners and non beginners every Monday and Wednesday at 6pm through September 15.  You can sign up by clicking here.  Or click here to RSVP on Facebook.
Instructor: Mollie C. Smith.  Email:Mcsmithart@yahoo.com.
Monday 6 pm: the class is focus on students with no previous background on art.  Starts with a few exercises with pencil, charcoal and acrylics to developing the basic skills on drawing and coloring.
Basic subjects:
Light and shade
Volume
Primary colors.
No beginners class: Wednesday 6 pm
Inspired on the theory of a Emotional Intelligence, this class is focus on students with some background on art, we combine the elements of a traditional class with a innovative and dynamics exercises like drawing with left hand and simplifying the shape of a model with geometric forms.
This class request at least 15 years old students.
The class are $20 per student.  Two hours with 10 ms. break.