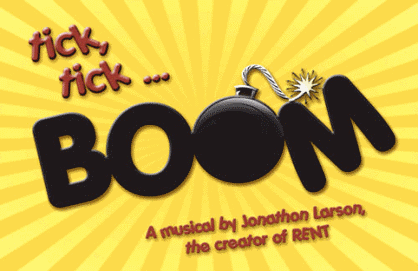 Santa Ana's Theatre Out will present their new musical, "Tick, Tick…Boom! starting on Jan. 15.  This musical is by the acclaimed composer/lyricist Jonathan Larson, who was the creator of "Rent."
Tick, Tick…Boom! was originally presented as a "rock monologue" entitled Boho Days and performed by  Larson as an autobiographical look at his dream of leaving his mark on the musical theater landscape. Larson was working on Boho Days at about the same time he was writing the landmark musical Rent.
After Larson's untimely death, his college friend and producing partner Victoria Leacock became determined to bring Tick, Tick…Boom! to a wider audience. She enlisted David Auburn, author of the Pulitzer prize-winning play Proof as a "script consultant." Auburn studied Larson's various drafts of the show and restructured the monologue into a three person show.
Tick, Tick…Boom! was an instant hit with the legions of Rent fans, and went on to garner seven Drama Desk nominations and won the Outer Critics Circle Award for Outstanding Off-Broadway Musical. Continue reading→