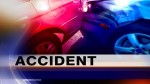 A patrol car driven by a Santa Ana police officer collided with another vehicle at about 1:30 a.m. this morning, according to the O.C. Register.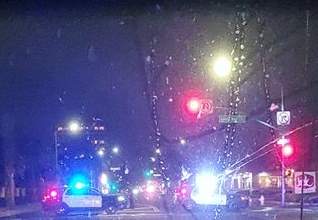 The crash happened at the intersection of N. Main Street and W. Civic Center Drive, according to ABC News.
The police officer ended up in the hospital but had stable vital signs, according to the SAPD.
The driver of the other car had to take a field sobriety test at the scene. No report yet as to whether or not he was hurt or will be charged with a DUI.
A news videographer at the scene told the O.C. Register that the driver of the other vehicle was seen sitting on a curb.
One of our readers reported the incident to us at 4 a.m. The intersection remained closed to the public until about 5 a.m. this morning while the police conducted their investigation.
The accident happened in the Civic Center area, not far from the SAPD headquarters, and just north of the Artists Village/DTSA, where there are many bars. Pro bar enthusiasts have been petitioning the State Legislature to keep bars open until 4 a.m., a crazy idea we hope never comes to pass.