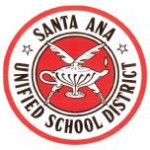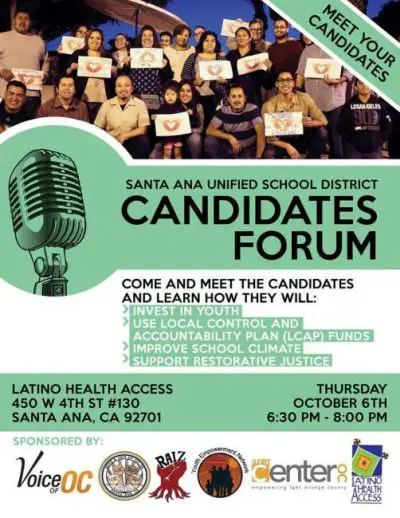 The  Santa Ana Unified School District Board of Education candidates will be appearing at a candidates forum on Oct. 6, 2016, from 6:30 p.m. to 8 p.m. at Latino Health Access, located at 450 W 4th St., in Santa Ana.
Learn how they will:
– Invest in youth
– Use local control and accountability plan (LCAP) funds
– Improve school climate
– Support restorative justice
Attend and make sure the people who want to run your school district know about the issues that matter to you!
This forum is sponsored by Voice of OC, Latino Health Access, Santa Ana Boys and Men of Color, RAIZ, Youth Empowerment Network, and LGBT Center Orange County.
Time: Thursday, October 6th, 6:30 p.m. to 8:00 p.m.
Location: Latino Health Access (450 W. 4th St., Santa Ana)