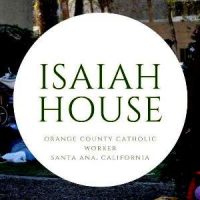 Isn't it time for Santa Ana to have a voice on the O.C. Board of Supervisors?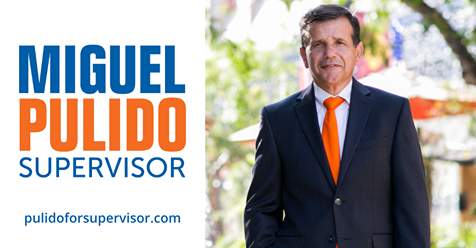 Paid for by Miguel A. Pulido for Supervisor 2020 (ID #1422663)
SANTA ANA, CA -At the Tuesday October 1st City Council Meeting a settlement agreement between Santa Ana and the Orange County Catholic Worker will be presented for final approval. This concludes over a year-long involvement in homeless litigation that the City of Santa Ana intervened in as a defendant.
Under the terms of the settlement the City commits to ensuring a 200 to 250 bed low-barrier shelter operates within the City. The City currently has a temporary 200 bed shelter known as "The Link", the new required shelter will replace this facility. It is anticipated there will be an overlap time period for which both shelters are operational. The new shelter will operate similar to "The Link" and serve the homeless population with ties to Santa Ana.
Advertisements
Did you suffer a slip and fall too? Was it at a public place like a store, restaurant, or a sidewalk? Was it someone else's fault?
You deserve compensation! Unsure if you have a case? FREE Consultation! Looking for a second opinion? Give us a call at (323)746-8099!
Si usted sufre un resbalón por la negligencia de otra persona llámenos al (323) 746-8099. Nosotros peleamos por sus derechos. Sigan nuestra pagina.
@Sasooness Law Group. https://www.facebook.com/SasoonessLawGroup/
A location for the new shelter has not been determined. The City still has an active cross-complaint against that County regarding a replacement for the County operated shelter known as "The Courtyard" and other obligations under a related Memorandum of Understanding.
To view a copy of the Request for Council Action and Settlement Agreement, please visit https://santaana.granicus.com/MetaViewer.php?view_id=2&event_id=7235&meta_id=99728.
About City of Santa Ana
Santa Ana is downtown for the world famous Orange County, California. As the County Seat, home to a vibrant evening scene and one of the most diverse communities in California, Santa Ana is gaining national attention for its efforts to innovate and address a changing County. Over 1,200 City employees work hard every day to deliver efficient public services in partnership with our community to ensure public safety, a prosperous economic environment, opportunities for our youth, and a high quality of life for residents. Learn more at http://www.santa-ana.org.