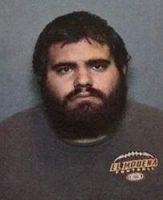 ORANGE COUNTY DISTRICT ATTORNEY NEWS RELEASE
FOR IMMEDIATE RELEASE: Date: May 3, 2017
Case #17CF1017
VARSITY FOOTBALL COACH FACING CHARGES FOR INITIATING 10-HOUR STANDOFF WITH POLICE AT EL MODENA HIGH SCHOOL
*Defendant is facing additional charges for engaging in a sexual relationship with a minor student
SANTA ANA, Calif. – Michael James Snitzler, a varsity football coach is facing charges for initiating a 10-hour standoff with police and engaging in a sexual relationship with a minor student at El Modena High School (EMHS).
Defendant/Charges:
Michael James Snitzler, 26, Santa Ana
Charged on April 25, 2017:
Felony:

Possession of a firearm in a school zone
Discharging or attempting to discharge a firearm in a gun-free school zone

Misdemeanor:

Possession of ammunition on school property

Additional misdemeanor charges filed on May 3, 2017:

Unlawful sexual intercourse
Child annoyance

Maximum Sentence: 10 years and six months in state prison
Court Date – Pre-Trial: May 12, 2017 at Department C-55, Central Justice Center, Santa Ana
The defendant is currently in custody on $30,000 bail.
Circumstances of the Case
At the time of the crime, Snitzler was employed as an assistant varsity football coach at EMHS in Orange.
In February 2017, the defendant is accused of meeting a 17-year-old minor student and communicating with the victim via text messages.
In March 2017, the defendant is accused of engaging in a sexual relationship with the minor student.
At approximately 10:45 a.m. on April 23, 2017, the defendant's family member contacted Orange Police Department (OPD).
Snitzler is accused of locking himself inside of a classroom at EMHS with a loaded firearm.
The defendant is also accused of being in a standoff with OPD for 10 hours before surrendering.
OPD arrested the defendant at approximately 8:30 p.m.
During OPD's investigation, police discovered Snitzler's relationship with the victim.
Prosecutor: Deputy District Attorney Raymund Diaz, Central Justice Center
###
TONY RACKAUCKAS, District Attorney
Susan Kang Schroeder, Chief of Staff
Office: 714-347-8408
Cell: 714-292-2718
Michelle Van Der Linden,Spokesperson
Office: 714-347-8405
Cell: 714-323-4486