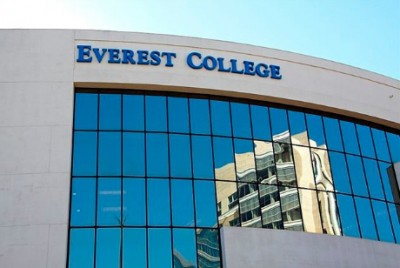 Facing heavy losses and a crackdown by government agencies, Corinthian Colleges — one of the largest for-profit operators of trade schools and colleges — will largely cease operating under an agreement with the federal Education Department, according to the Columbus Dispatch.
Corinthian, a publicly traded firm with 12,000 employees serving 72,000 students, negotiated a deal late Thursday with the U.S. Department of Education to sell off the bulk of its more than 100 campuses and wind down the rest, according to the Wall St. Journal.
The agreement marks the latest step in an ongoing drama for Corinthian, which has recently faced major restrictions on its access to federal student aid, the source of nearly 85% of its revenue. Over the last year the Department of Education, the U.S. Consumer Financial Protection Bureau and attorneys general in more than a dozen states have been investigating whether Corinthian falsified job placement rates and student attendance records, according to the L.A. Times.
The department put Santa Ana, California-based Corinthian on heightened financial monitoring last month with a 21-day waiting period for federal funds . That came after Corinthian failed to provide adequate paperwork and comply with the department's requests to address concerns about the company's practices. The department said the concerns included allegations of falsifying job placement data used in marketing claims to prospective students, and allegations of altered grades and attendance, according to CBS.