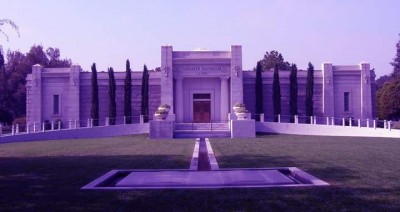 Fairhaven Memorial Park & Mortuary announces its summer photography contest. Orange County residents are invited to visit the memorial park to take photos of the lush landscaping and historic features and submit their pictures to Fairhaven. The winners' photos will be published in Fairhaven's 2015 calendar.
Contest period: June 2014 – August 30, 2014

Submit to Fairhaven: Visit http://fairhavenmemorial.com/photocontest.pdf to download the form. Email: contest@fairhavenmemorial.com
Mail USB or disc to: Fairhaven Memorial Park & Mortuary
Attn: Photo Contest Submission
1702 Fairhaven Avenue
Santa Ana, California 92705
NOTE: When emailing your photo, please be sure that the file size does not exceed 2MB. If your photo is selected, Fairhaven will request a larger photo.
Photo guidelines:
Photos submissions should portray any of the various aspects that make Fairhaven one of s most beautiful memorial parks
Names on headstones or grave markers must be either blurred or cropped out of the photo before submission
Size: 8×10
Minimum resolution pixel dimensions (115dpi): 920×1150
Optimum resolution pixel dimensions (300dpi): 2400×3000
Photo Credit:
Twelve photos will be chosen, and photo credit given, for a calendar created and distributed by Fairhaven Memorial Park & Mortuary to guests and clients.
Fairhaven Hours of Operation: 7 a.m. to 8 p.m. daily
For More Information: Visit http://www.fairhavenmemorial.com
Call (714) 633-1442 or email contest@fairhavenmemorial.com
###