City of Santa Ana

Community Alert: Ribbon Cutting Celebration for Special Needs Housing in Santa Ana, CA

Vista del Rio helps to fulfill the need for affordable, supportive housing for adults who are developmentally and physically disabled

SANTA ANA, CA (February 21, 2014) – It is the beginning of a new era of affordable housing for the permanently disabled in Orange County. On Monday, February 24th, Vista del Rio, a supportive housing community designed for developmentally and physically disabled adults, will officially celebrate its grand opening with a ribbon cutting ceremony. This development is the result of a partnership forged between the City of Santa Ana, former Redevelopment Agency, Santa Ana Housing Authority and three affordable housing developers – A Community of Friends, Foundation for Affordable Housing, and AMCAL Multi-Housing, Inc.—as well as two service providers—Community Housing Resources, Inc. and the Regional Center of Orange County, to create affordable and supportive housing for residents in Orange County with permanent disabilities. This new, state-of-the-art development with help connect disabled adults with the services they need to lead healthy, independent lives.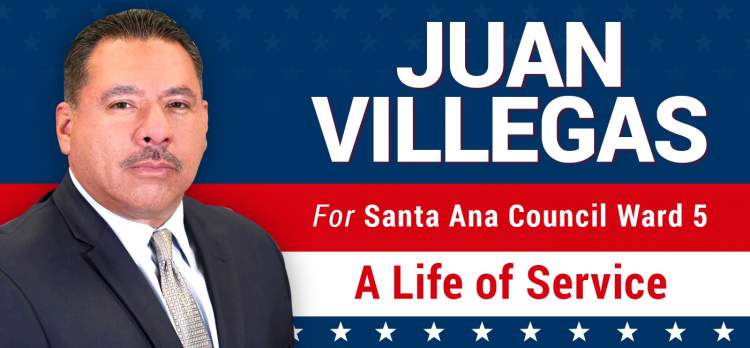 The ribbon cutting will take place on Monday, February 24th at 2:45pm. Vista del Rio is located at: 1600 West Memory Lane, Santa Ana, CA.
The opening of Vista del Rio is the culmination of a nine-year journey of the City of Santa Ana and community and non-profit partners, to create a community that provides high quality affordable homes for people with permanent disabilities. Comprised of studios, and 1- and 2- bedroom apartments with modern amenities, Vista del Rio apartments are constructed with balconies, storage space, and modern kitchens and bathrooms.
Councilman Vince Sarmiento stated, "Vista del Rio is a shining example of what can be achieved in the City of Santa Ana through a creative public and private partnership. This is the first new affordable housing community in Orange County specifically designed for residents with physical and developmental disabilities."
To provide the most convenient living environment for tenants, apartments are designed to provide privacy and maximize space, with all apartments fully equipped with energy efficient appliances, bedroom and dining furniture. The building also houses a large community room and community kitchen for group events and socialization opportunities. Outside, recreation areas feature large walkways, a courtyard featuring a central gathering area with fountain, vegetated open space, and a connection to the Santa Ana River Trail.
"Through increasing affordable supportive housing in Santa Ana, we ensure that the individuals with developmental and physical disabilities receive support necessary to live independent lives. We are grateful to our partners and stakeholders who have worked and strived to make this project a reality," said Dora Gallo, CEO of A Community of Friends.
"We are proud to be a part of Vista del Rio and the unique partnership with the City of Santa Ana to provide affordable housing and enhance the quality of life for adults with physical and developmental disabilities," said Percival Vaz, CEO of AMCAL Multi-Housing.
Services for tenants include social service programs designed to increase or maintain the independence of tenants with disabilities. Nearly ten agencies on contract with the Regional Center of Orange County provide on-site services at Vista del Rio. Further, Community Housing Resources, Inc. provides additional referrals, offer assistance connecting to neighborhood resources, and build community among tenants.
Vista del Rio is developed to be highly sustainable and has been designed and constructed to LEED Gold standards. The building includes environmentally sensitive "green" building materials and standards. In addition, the building features:
• High building energy performance (26.9% greater than state energy code requirements)
• Regionally sourced foundation materials
• Maximized drought-tolerant plant species and minimal turf area
• High efficiency irrigation design
• High-efficiency indoor water use fixtures
• Low-emitting flooring materials, insulation, paints, coatings, adhesives & sealants
• High-efficiency filtration in the HVAC system
Deborrah Willard, President of Foundation for Affordable Housing described the project saying, "Vista del Rio has been a labor of love and endurance for the Foundation, the City, and our partners. Some would even say a little stubbornness. We have never wavered from our commitment to this project, and it is a beautiful example of what can be created with dedication and collaboration."
###
ABOUT A COMMUNITY OF FRIENDS
A Community of Friends (ACOF) is a regional nonprofit affordable housing developer whose mission is to end homelessness for people with mental illness through the provision of quality permanent supportive housing. Since 1988, ACOF has completed over 1,700 apartments in 43 buildings in Los Angeles, Orange and San Diego counties. ACOF's goal is to create a stable housing environment where persons with special needs can build independent lives. For more information, please visit our website at www.acof.org.
ABOUT FOUNDATION FOR AFFORDABLE HOUSING
Foundation for Affordable Housing (FFAH) creates safe, comfortable, high-quality, affordable homes for very low to moderate income people. By using creativity, flexibility, and perseverance, the Foundation has developed more than 1,200 units of affordable housing in 110 rental communities located in California, Colorado, Texas, Oregon, and North Carolina.
ABOUT AMCAL ENTERPRISES
AMCAL Multi-Housing, Inc. ("AMCAL") is a fully integrated real estate firm that develops affordable and market rate residential properties throughout California. Formed 35 years ago, AMCAL has built much of its reputation on the strength and integrity of its construction affiliate, AMCAL General Contractors (AGC), which constructs all of AMCAL's projects. The company has extensive experience with public-private partnerships to deliver a broad range of housing types, including mixed-income, mixed-use, and transit-oriented communities.