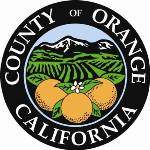 Today, the Orange County Board of Supervisors, in order to maintain consistency with coastal cities, directed staff to close parking lots at County beaches and parks, while ensuring access for restaurants and beachfront businesses. The OC Parks Service confirmed that they were planning on having the parking lots closed by daylight on the morning of Wednesday, March 25th. The direction was provided during an update on COVID-19 at the Board of Supervisors meeting.
"We want our residents to go out and enjoy the fresh air, and therefore our county beaches and parks will not be closed," said Chairwoman Michelle Steel. "In order to limit the number of crowds gathering at beaches and public parks in the midst of the coronavirus outbreak, the county has directed the closure of all parking lots for beaches and parks. This action will act as a deterrent against large groups congregating. While enjoying ourselves at our beaches and parks we should also remember to be practicing social distancing in order to reduce the risk of exposure to this virus," added Chairwoman Steel.
---
First elected to the Orange County Board of Supervisors in 2014, Michelle Steel represents the residents of the Second District, which includes, Costa Mesa, Cypress, Huntington Beach, La Palma, Los Alamitos, Newport Beach, Seal Beach, Stanton, the unincorporated area of Rossmoor, and portions of Buena Park and Fountain Valley. Steel, a successful businesswoman and renowned taxpayer advocate, previously served as Vice Chair of the State Board of Equalization where she represented more than eight million people in Southern California, including all of Orange County, as one of the state's 12 constitutional officers.