Isn't it time for Santa Ana to have a voice on the O.C. Board of Supervisors?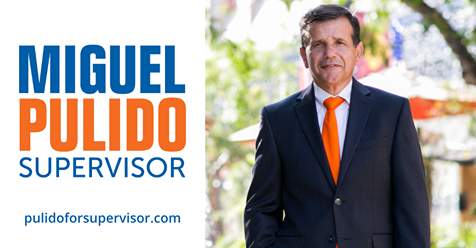 Paid for by Miguel A. Pulido for Supervisor 2020 (ID #1422663)
It was not a good night for Orange County's liberals, who crashed and burned in California's first Open Primary.
Labor spent hundreds of thousands on Julio Perez' campaign for the 69th Assembly District. The result? So far he is in third place – ahead of Santa Ana Council Member Michele Martinez, wjho had 3,316 votes, and wannabe candidate Francisco Barragan, who must have run so as to keep Perez out of last place. Perez has 3,554 votes. Tom Daly is leading that race with over 8,231 votes. A Republican who spent no money, Jose "Joe" Moreno, is in second place with 4,495 votes.
Advertisements
Did you suffer a slip and fall too? Was it at a public place like a store, restaurant, or a sidewalk? Was it someone else's fault?
You deserve compensation! Unsure if you have a case? FREE Consultation! Looking for a second opinion? Give us a call at (323)746-8099!
Si usted sufre un resbalón por la negligencia de otra persona llámenos al (323) 746-8099. Nosotros peleamos por sus derechos. Sigan nuestra pagina.
@Sasooness Law Group. https://www.facebook.com/SasoonessLawGroup/
Martinez would have been in the top two if not for Perez – and his pal Barragan. Now we are stuck with Daly, who has an anti-Latino history. Moreno is a friend of mine and I will do all I can to help him beat Daly in November.
Perez' defeat means it is time for O.C. labor to fire those who led the charge for Perez. OCEA boss Nick Berardino should be the first to go!
Perez' biggest supporter besides labor was liberal blogger Greg Diamond, a lawyer who lives in Brea. Diamond ran for the 29th State Senate District in this election and predictably did awful. He got half as many votes as the Republican incumbent, Bob Huff. And in November Diamond will lose to Huff again. Priceless.
Meanwhile, over in Area One of the Orange County Board of Education, Diamond's pick, liberal Eleazar Elizondo, is in dead last so far with only 2,172 votes…
Click here to read the rest of this post.