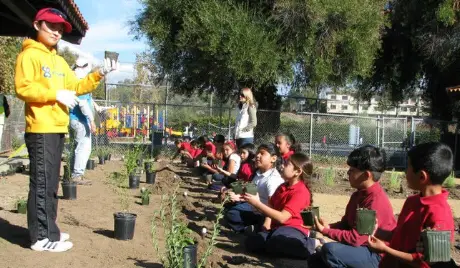 Habitat Restoration at Santiago Park Nature Reserve, on 1/28/12, 9AM to 12PM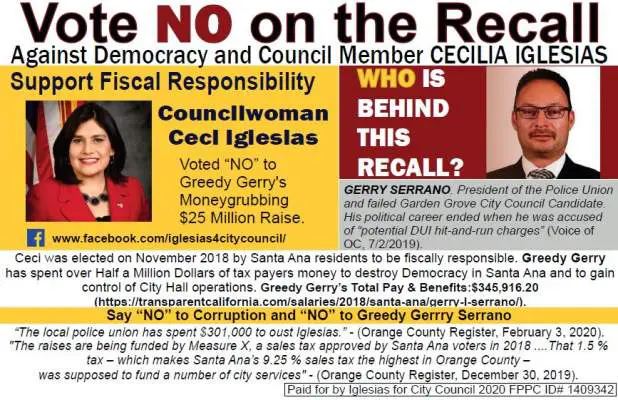 Do some good in the New Year with Back to Natives! Come assist us in restoring habitat for animals at the Santiago Park Nature Reserve in Santa Ana. We meet at the Reserve once a month to remove weeds, cast native seed and plant native plants (depending on the season). Bring gloves, sunscreen, a re-usable water bottle filled with water, hat, and closed toed shoes.  RSVP: volunteer@backtonatives.org.
Isn't it time for Santa Ana to have a voice on the O.C. Board of Supervisors?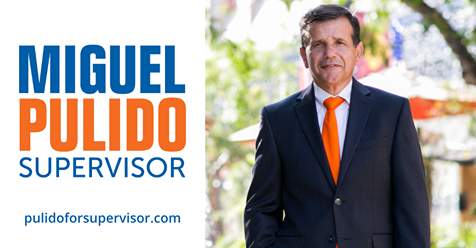 Paid for by Miguel A. Pulido for Supervisor 2020 (ID #1422663)
Native Plant Propagation at the Back to Natives Nursery at Santiago Park, on Mondays, Wednesdays & Fridays, 8AM to 11AM
Advertisement
Is your employer a mess? Call Sasooness.
In the state of California for every 5 hours worked an employee must get a 30 minute, uninterrupted lunch break. For every 3 hours worked an employee must get an uninterrupted 10-minute rest break. Working over 8 hours in a day or 40 hours in a week is due overtime. Don't let your employer screw you! Give us a call at 323 746-8099.
En el estado de California por cada 5 horas de trabajo su patrón le debe permitir tener un receso de media hora sin interrupciones. Si trabaja más de 8 horas en un día o más de 40 horas de trabajo en una semana su patrón le debe pagar tiempo y medio. No deje que su patrón abuse de su trabajo. No importa que no tenga papeles. Usted tiene derechos. Llamenos al 323 746-8099.
Join us any Monday, Wednesday or Friday from 8AM-11AM at the Back to Natives Nursery at Santiago park to help maintain our native nursery plants, as well as the nursery and its grounds. Let us know if you will be attending so the BTN staff knows to look for you.  RSVP: volunteer@backtonatives.org
Designing and Installing Sustainable Native Plant Landscapes
Saturday, January 14, 9AM to 2PM in Fountain Valley
Sunday, January 29, 9AM to 2PM in Orange
Back to Natives designs California native landscapes for homeowners and businesses throughout Orange and Los Angeles Counties. Native vegetation requires less water and maintenance, and no fertilizer or pesticides. Many native butterfly and bird species are dependent on the habitat provided by native vegetation. These resource efficient landscapes require an approach to design and installation that differs from conventional practices. Join native plant landscape professional Reginald Durant for a day of discussion and interactive field activities, and learn about designing and installing a Native Plant Landscape from start to finish! For more information or to RSVP for this workshop, call 949-509-4787 or send an email to info@backtonatives.org. This workshop is free. Space is limited. Register Today.
The United States Forest Service & Back to Natives Restoration Training Program
On Thursday evenings and Saturdays, February 16 – March 24, 2012
Ecological restoration is a means of sustaining the diversity of life on Earth and reestablishing healthy ecosystems. This program is for those interested in the restoration and conservation of Orange County wildlands. Successful habitat restoration ensures that native species are protected while non-native species are removed efficiently, and with minimal human impact. For more info and a registration form, email restoration@backtonatives.org
The Municipal Water District of Orange County is partnering with the Metropolitan Water District of Southern California and your local retail water provider to bring you the Turf Removal Program. Through this Program, residential and small commercial customers of participating retail water providers (see list) are eligible to receive an incentive of $1.00 per square foot of turf removed for qualifying projects. The goals of this program are to increase water use efficiency within Orange County, reduce runoff, and evaluate the effectiveness of water-saving practices. Back to Natives encourages you to apply now, as funding is limited. Need help designing your new water saving landscape? Contact Back to Natives, or visit our website for more info.