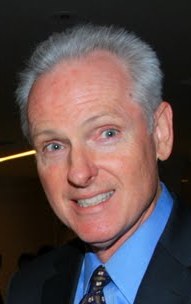 By now you have likely heard that apparently Councilman Roman Reyna is going to run against Santa Ana Mayor Miguel Pulido in 2014.  I can assure you that Pulido is not sweating the prospect of beating Reyna.  But if Reyna was smart he would be running for a much bigger – and more winnable – office.
Assemblyman Tom Daly was elected to represent Orange County's most Latino Assembly District, the 69th, last year when the previous incumbent, Jose Solorio, termed out.  Daly ran last July in the Open Primary and was contested by a gaggle of Democrats that included Santa Ana Councilwoman Michele Martinez, labor hack Julio Perez, and befuddled auditor Francisco "Paco" Barragan.  When the dust settled the three Latino candidates did what everyone expected them to do – they knocked each other out.
Daly edged them with 10,939 votes, according to Smart Voter.  Perez led the rest of the pack with 5,738 votes while Martinez spent over $200K and got only 4,651 votes. Paco did even worse – he got only 605 votes, which I believe set a record for futility by a California Assembly candidate.
There was also a Latino Republican in the race – Jose "Joe" Moreno.  He garnered 5,980 votes – a party line vote as he spent almost no money on his primary campaign and still out-performed Perez and Martinez, who together spent well over $300K.
But add up those Latino votes and you will see that if one solid Latino Democrat were to challenge Daly in 2014, he would win.  Why couldn't Reyna be that guy?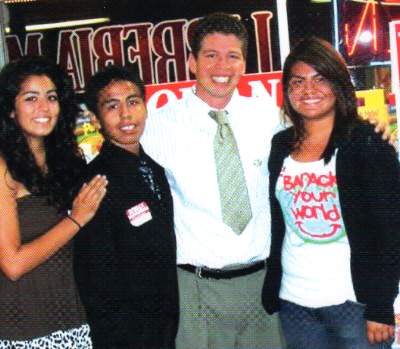 Sure he is not the most accomplished guy on the planet but Reyna is an elected official in his own right and he has proven that he can get up to 30K votes in our city.  Daly would be toast!
Now it is becoming more likely that SAUSD Trustee Cecilia Iglesias may jump into this Assembly race too.  And if she did I would expect her to make the Top Two in the Open Primary.  But I still think that Reyna could beat Daly and then it would be a colossal match in the November General Election, with Reyna facing off against Iglesias.
Why would Reyna want to be a paltry part-time Mayor when he could go to Sacramento and make six figures?  He would be eligible to run several times and could spend 12 years in the State Assembly.  He might make over two million dollars in salary and benefits in that time!
Reyna could never make that sort of coin doing anything else.  So right about now he needs to sit down with his friends and advisors and think about doing the right thing for his career – taking on Daly, not Pulido.
And now is the time to strike.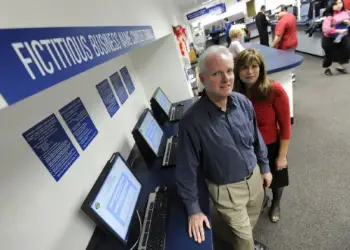 A restricted fund at the Orange County clerk-recorder's office was so badly mismanaged under Tom Daly — the former department head and current assemblyman — that millions of dollars in spending cannot yet be legally justified, concludes a county internal audit review released this week, according to the Voice of OC.
The corruption Daly fostered at the Clerk-Recorder's office was astounding.  And now it has been quantified – you can read the full audit report here.
Reyna could absolutely hammer Daly for misspending not thousands but millions of dollars when he was the O.C. Clerk-Recorder.  This is a complete gift to Reyna!  But will he screw this up and get beat by Pulido instead?
Will Reyna go for it and possibly end up in the seat of power in Sacramento?  Or will he give Daly a free pass and go nuts attacking Pulido, ultimately for naught?
BTW, I should note that Paco has been defending Daly over at the Voice of OC, in their comments section.  I wonder if Daly was the one who convinced Paco to run in 2012?  The 605 votes he got were just enough to cost Perez the opportunity to advance to the General Election…