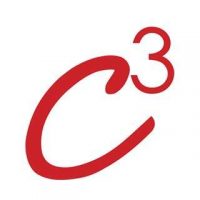 Did you bring a hacker into your home this Christmas? Even toys aren't safe from cybercrime!
Attend C3 Technology's FREE event Jan. 18 to learn about the 7 MOST CRITICAL IT Security Protections Every Business Must Have in Place Now. Lunch provided.
This free "Lunch & Learn" event on cybersecurity and protecting health information will be held at noon on Jan. 18 at 1536 E. Warner Ave., in Santa Ana.
Find out the seven most critical IT security protections every business must have in place now. Learn from an experienced IT Security expert about:
A shocking truth about bank fraud that could wipe out your company's bank account that most businesses are not aware of.
The #1 security threat to your business that antivirus, firewalls and other security protocols are defenseless against.
Why firewalls and antivirus software give you a false sense of security – and what it really takes to protect your organization against new threats and today's sophisticated cybercrime.
The seminar will include information about bank and health care fraud and how to protect your electronic health information.
Seating is limited to the first 40 who respond. Reserve a seat by emailing marketing@c3os.com or calling 714-371-1690.