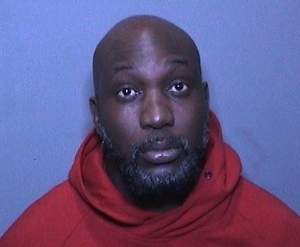 SANTA ANA, Calif. – A former Jamaican police officer and two other men have been charged with murdering an Irvine man and seriously injuring another during a home invasion robbery in October.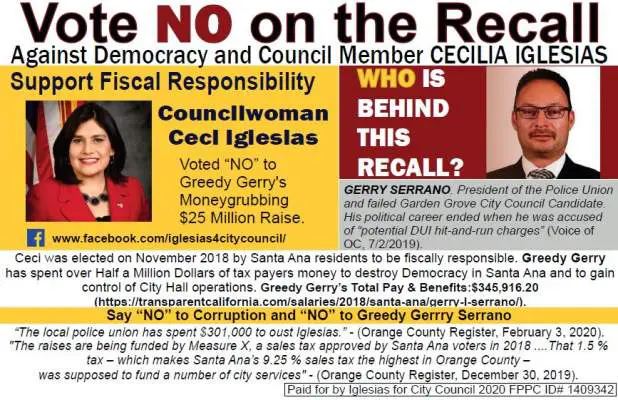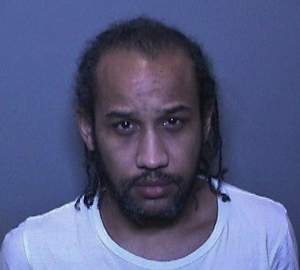 Devon Quinland, 33, of Westminster, Andre Andrews, 34, of Miramar, Fla., and Omar Miller, 41, of Lauderdale, Fla., have each been charged with one felony count of murder, one felony count of conspiracy to commit a crime, and one felony count of assault with a firearm.
Isn't it time for Santa Ana to have a voice on the O.C. Board of Supervisors?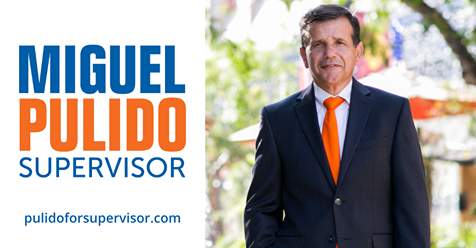 Paid for by Miguel A. Pulido for Supervisor 2020 (ID #1422663)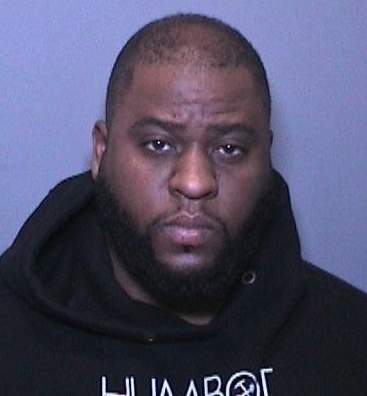 The three men are also charged with the special circumstances of murder committed during the commission of a robbery and murder committed during the commission of a burglary. Additionally, Andrew and Miller are charged with three felony enhancements for personal use of a firearm and inflicting great bodily injury.
Advertisement
Is your employer a mess? Call Sasooness.
In the state of California for every 5 hours worked an employee must get a 30 minute, uninterrupted lunch break. For every 3 hours worked an employee must get an uninterrupted 10-minute rest break. Working over 8 hours in a day or 40 hours in a week is due overtime. Don't let your employer screw you! Give us a call at 323 746-8099.
En el estado de California por cada 5 horas de trabajo su patrón le debe permitir tener un receso de media hora sin interrupciones. Si trabaja más de 8 horas en un día o más de 40 horas de trabajo en una semana su patrón le debe pagar tiempo y medio. No deje que su patrón abuse de su trabajo. No importa que no tenga papeles. Usted tiene derechos. Llamenos al 323 746-8099.
Miller is a former Jamaican police officer.
All three men could be eligible for the death penalty if convicted on all charges.
On Saturday, Oct. 26, at approximately 5:45 a.m., the Irvine Police Department and Orange County Fire Authority were dispatched to a call of an injured man in a residential neighborhood in Irvine.
A man told officers that he and his roommate had been assaulted inside a home onBayleaf Lane. Officers entered the residence on Bayleaf Lane and found a second man who was suffering several gunshot wounds. Both victims were taken to a local hospital and the gunshot victim, later identified as Raymond Alcala, 20, of Irvine, was pronounced dead. The second victim survived.
Quinland was arrested by Irvine police in the City of Westminster on December 17, 2019. Irvine police, with the assistance of the Federal Bureau of Investigation, arrested Andrews and Miller in Fort Lauderdale, Florida, on the same day. Andrews and Miller were extradited back to California on January 22, 2020.
All three defendants are being held without bail in the Orange County Jail. Quinland is scheduled to be arraigned on February 28, 2020 at the Central Justice in Department C55.
"The men and women of the Irvine Police Department worked diligently to identify the individuals responsible for committing this horrible crime and we thank our law enforcement partners in the Federal Bureau of Investigation (FBI), including the FBI Orange County Violent Crime Task Force and the FBI South Florida Violent Crime and Fugitive Task Force, for their assistance in this case," said Irvine Police Chief Mike Hamel.
"The arrest and prosecution of these three individuals is a testament to the close working relationship the Irvine Police Department has across multiple jurisdictions and across state lines," said Orange County District Attorney Todd Spitzer. "It is this commitment to justice that is allowing the Orange County District Attorney's Office to prosecute these murderers to the fullest extent of the law."
Senior Deputy District Attorney Janine Madera of the Homicide Unit is prosecuting this case.