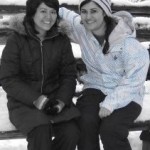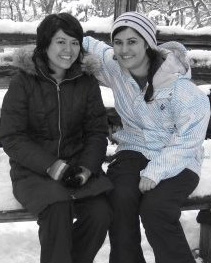 Come out to the Rancho Santiago Community College District's Board Meeting this evening, to support Santa Ana College Memorial Scholarship, in memory of Tam Tran. 
Tran was the Dream Teamer who was killed in a crash involving a suspected drunken driver in Maine on May 15.  Click here to learn more about Tam and her fellow Dream Teamer, Cynthia Felix (pictured above with Tran).  Felix also died in the same car accident that took Tran's life.
The Dream Act will allow students like Tran and Felix to have a path to citizenship.  These are kids who were brought here to this country at a very young age and raised as Americans – but they have no legal status.  Congresswoman Loretta Sanchez recently announced that she would be a co-sponsor of this important proposed legislation, which President Barack Obama also supports.
Here are the meeting details:
Date: June 21, 2010
Location: 2323 North Broadway
Board Room #107
Santa Ana, CA 92706
Time: 4:30pm (Be there on time)
If you wish to speak during "public comments" please come early to fill out the form.