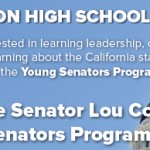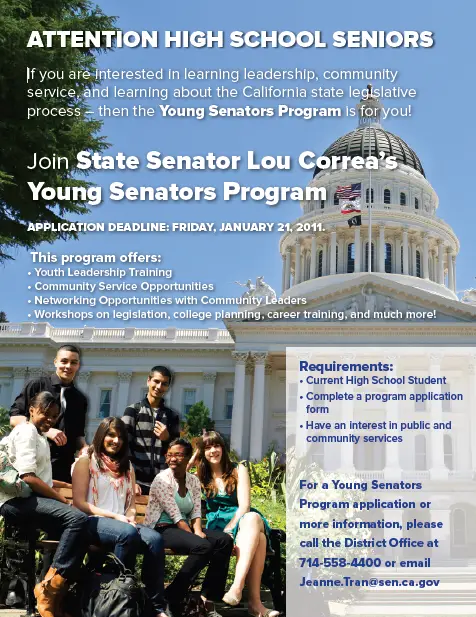 Isn't it time for Santa Ana to have a voice on the O.C. Board of Supervisors?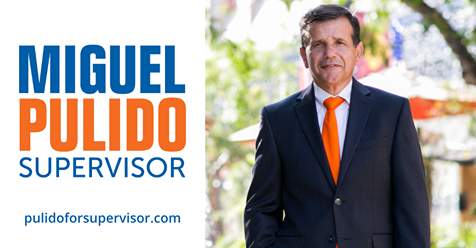 Paid for by Miguel A. Pulido for Supervisor 2020 (ID #1422663)
Senator Correa is encouraging Orange County high school students to apply for his Young Senators Program, a hands-on youth leadership program. Selected students will participate in community service activities, have access to networking opportunities with community leaders, and take part in workshops on legislation, college planning, career training, and much more!
The deadline is January 21, 2011. For more information about the Young Senators Programs or to request an application, please call Senator Correa's District Office at (714)558-4400 or email Jeanne.Tran@sen.ca.gov.  Click here to RSVP on Facebook.
Advertisements
Did you suffer a slip and fall too? Was it at a public place like a store, restaurant, or a sidewalk? Was it someone else's fault?
You deserve compensation! Unsure if you have a case? FREE Consultation! Looking for a second opinion? Give us a call at (323)746-8099!
Si usted sufre un resbalón por la negligencia de otra persona llámenos al (323) 746-8099. Nosotros peleamos por sus derechos. Sigan nuestra pagina.
@Sasooness Law Group. https://www.facebook.com/SasoonessLawGroup/