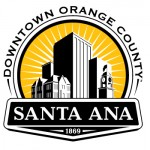 City of Santa Ana, Downtown Orange County
Community: Community Input Survey For Nationwide City Manager Recruitment Ends June 30th
SANTA ANA, CA – (June 5, 2013) – At the City Council's direction, the Personnel Services Department initiated the recruitment process for a new City Manager. City Council members are interested in obtaining feedback from the community to guide the recruitment and selection strategies by establishing a community input survey in English, Spanish, and Vietnamese.
Santa Ana residents and business owners can participate in an online survey. The survey will take just a few minutes to complete, and can be accessed here.
The survey link will remain on the City's website until June 30, 2013. Don't miss this important opportunity to provide valuable feedback as the City Council looks to select a new City Manager.
For additional details please contact PIO Jose Gonzalez at jgonzalez2@santa-ana.org. To receive automatic updates regarding the city manager recruitment and selection process, please sign up to receive Nixle alerts at https://local.nixle.com/register/.
Follow the process on Facebook and Twitter:
https://www.facebook.com/pages/City-of-Santa-Ana/200089073336831#!/pages/City-of-Santa-Ana/200089073336831
https://twitter.com/CityofSantaAna
###