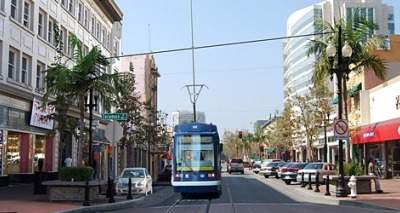 FOR IMMEDIATE RELEASE: Jan. 23, 2015
FOR MORE INFORMATION: Joel Zlotnik (714) 560-5713; Eric Carpenter (714) 560-5697
Isn't it time for Santa Ana to have a voice on the O.C. Board of Supervisors?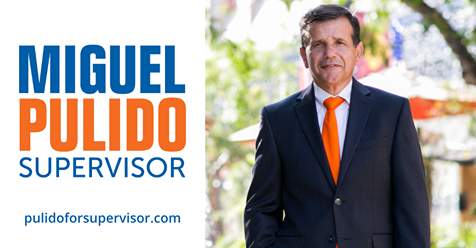 Paid for by Miguel A. Pulido for Supervisor 2020 (ID #1422663)
Streetcar Project in Santa Ana and Garden Grove Keeps Rolling with City Council's OK
Did you slip and fall? Find out what your rights are and get a free consultation. Call 888-222-8999. Saslawgroup.com https://www.facebook.com/SasoonessLawGroup/
OCTA will take over leading the implementation of the new transportation alternative
ORANGE – A proposed streetcar in the cities of Santa Ana and Garden Grove took a step forward this week when the Santa Ana City Council approved the project environmental impact report, which now sets the stage for the Orange County Transportation Authority to take the lead on project implementation.
From the Santa Ana Regional Transportation Center, through Downtown Santa Ana and the Civic Center, the streetcar would operate along 4th Street and Santa Ana Boulevard. The route would continue along the Pacific Electric right-of-way and connect to a new multimodal transit hub at Harbor Boulevard and Westminster Avenue in Garden Grove.
The system is intended to provide "last-mile" transportation for individuals traveling from the transportation hubs to employment and retail and recreational areas in the heart of Orange County.
"This is a major milestone in our efforts to improve transportation not only in Santa Ana but throughout Orange County," said Santa Ana Mayor and OCTA Director Miguel Pulido. "The streetcar system will be the first in the county and allow residents, employees and visitors to more easily travel and at the same time we expect this will stimulate economic development along the route. We are excited to see the project continue on this path and look forward to working closely with OCTA and the city of Garden Grove as our shared vision becomes a reality."
The planned streetcar route is just more than 4 miles long and will include 12 stations. It's expected that by 2035, the streetcar would carry more than 6,000 riders a day. Initial estimates put the cost of the project at $250 million and it will be jointly funded with OCTA pursuing local, state and federal dollars.
With the certification of the project environmental report by the Santa Ana City Council on Monday, OCTA will continue developing the streetcar project, which is a part of the Measure M program. It's expected the project will move into the design phase later this year with construction expected to begin in 2017. On the current schedule, the streetcar would begin operating in 2019.
# # #