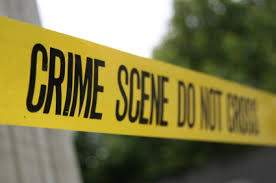 A man was reportedly running around at around 7 pm, with a shotgun in the 1200 block of North Harbor Boulevard, in Santa Ana, on Thursday, threatening at least two women, police said, according to the O.C. Register.
One woman told the police that she was approached by a man who pointed a shotgun at her, in the 1300 block of North Bewley Street – he ran away after she screamed loudly.
Later a man who was at the 1200 block of North Harbor Boulevard told the SAPD that he saw a fellow with a shotgun pursuing another woman into a business parking lot.
Our readers indicated on Facebook that the SAPD had their SWAT team at the scene as well as a helicopter.  But they gave up the search for the suspect at 2 am.
The suspect is said to be a Latino, is skinny and stands about 5-foot-9.  He may be in his mid-to-late 20s and he was wearing dark-colored pants and a baseball cap at the time of the suspected crime.
The crime in question took place in Santa Ana's Ward 3, which is represented by Council Woman Angie Amezcua.
Anyone with information about the incident can call the Santa Ana Police Department at 714-245-8665 or can submit an anonymous tip through Orange County Crime Stoppers at 1-855-TIP-OCCS and at occrimestoppers.org.