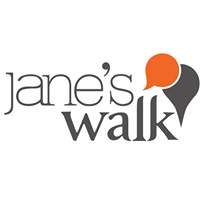 Celebrate Urbanist Jane Jacobs in DTSA with 'Walk and Doc'
Tonight at 6:30 p.m.
Join Downtown neighbors for a walk around Downtown Santa Ana in honor of Jane Jacobs, author of "The Death and Life of Great American Cities" and pioneer of the idea that cities are for people.
Every year since 2007, neighbors in cities across America unite the first week of May to walk in honor of Jane Jacobs' contributions to walkable, people-centric cities.
Attendees to this event are invited to share their neighborhood insight and expertise as we stroll along the Wellness Corridor Path created by Latino Health Access and City of Santa Ana starting in front of CSUF Grand Central Art Center (125 N Broadway) at the Chiarini fountain.
Please wear bright clothes and comfortable shoes. At the end of the walk, we will head to Taquerias Guadalajara for Taco Tuesday!
Learn more about Jane's big ideas for cities here.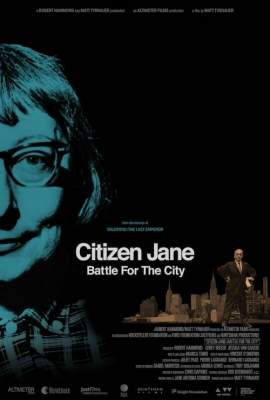 Then, starting this Friday at The Frida Cinema:
From IFC Films and Sundance Selects comes Citizen Jane: Battle for the City, director Matt Tyrnauer'a timely tale of what can happen when engaged citizens fight the power for the sake of a better world. Screens daily May 12 – 18; showtimes below.
Arguably no one did more to shape our understanding of the modern American city than Jane Jacobs, the visionary activist and writer who fought to preserve urban communities in the face of destructive development projects. Tyranuer's (Valentino: The Last Emperor) stirring documentary vividly brings to life Jacobs' 1960s showdown with ruthless construction kingpin Robert Moses over his plan to raze lower Manhattan to make way for a highway, a dramatic struggle over the very soul of the neighborhood.
SHOWTIMES
Friday, May 12 – 5:30pm, 8pm
Saturday, May 13 – 11am, 1:30pm, 5:30pm, 9:30
Sunday, May 14 – 11am, 5:30pm, 8pm
Monday, May 15 – 5:30pm,8pm
Tuesday, May 16 – 5:30pm, 8pm
Wednesday, May 17 – 5:30pm ONLY
Thursday, May 18 – 5:30pm, 8pm
"A fascinating documentary captures the showdown, half a century ago, between the activist Jane Jacobs and the Trumpian urban planner Robert Moses: a fight for the future of New York." – Owen Gleiberman, Variety
"It's a story that needs periodic retelling, and Mr. Tyrnauer has heightened the human drama by focusing on Jacobs, an improbable David to Moses's Goliath." – Joe Morgenstern, Wall Street Journal