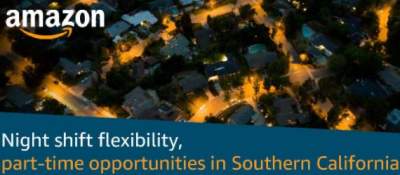 City of Santa Ana

Community: Amazon Hiring Event on Tuesday, February 6, 2018 from 12:30 pm – 5:00 pm

Part-time, and night shift opportunities available with Amazon. Requirements: (1) Must be at least 18 years old, and (2) High School Diploma or equivalent.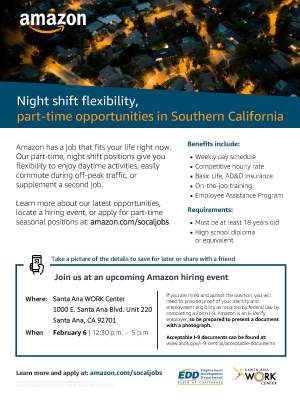 Location: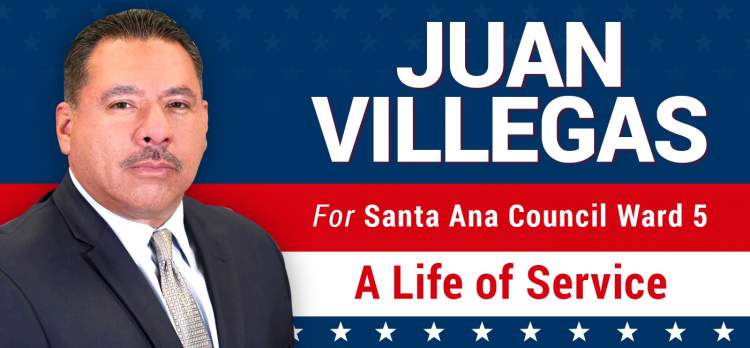 Santa Ana WORK Center
1000 E. Santa Ana Blvd., Unit 220
Santa Ana, CA 92701
(714) 565-2610
For more information on the available opportunities please refer to the following link: www.amazon.com/socaljobs.