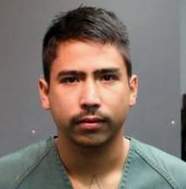 Jesus Canales, a 24-year-old man who gunned down a teenage rival gang member in Santa Ana and then fled to Mexico, where he was on the lam for five years, was convicted Tuesday of first-degree murder, according to the O.C. Register.

Canales was charged on July 25, 2011, with one felony count of special circumstances first degree murder committed for a criminal street gang purpose and one felony count of street terrorism, with sentencing enhancements for criminal street gang activity and discharge of a firearm causing death. 

Co-defendant Juan Manuel Galvan, 26, Santa Ana, was charged on July 25, 2011, with one felony count of murder and one felony count of street terrorism, with sentencing enhancements for criminal street gang activity and vicarious discharge of a firearm causing death.

On July 22, 2016, Canales and Galvan were accused of being members of a criminal street gang and riding their bicycles into a rival street gang's territory. The defendants were accused of approaching rival gang member Alberto Miller aka Goofy, a 16-year-old, on the 300 block of East Washington Avenue in Santa Ana and instigating a brief verbal altercation. Canales was accused of taking out a firearm and shooting Miller multiple times. Both defendants were accused of fleeing the scene. Witnesses called 911 and the victim was taken to a local hospital where he was pronounced dead as a result of gunshot wounds.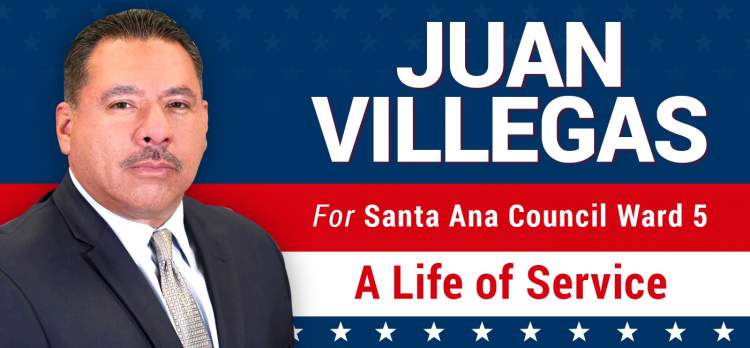 On July 24, 2016, Galvan was identified and arrested by Santa Ana Police Department (SAPD), who investigated this case. Despite diligent efforts, Canales was not located until mid-2016.
With the assistance of the US Department of Justice and State Department, a request was sent to Mexico for the arrest and extradition of Canales. A warrant was signed for Canales' arrest in June 2016. On July 14, 2016, the defendant was arrested in Michoacán, Mexico.
On Dec. 8, 2016, Canales was extradited to the United States and SAPD detectives transported him to Orange County.
Canales was convicted of of first-degree murder for the July 22, 2011, shooting of  Miller. The jurors also found true a special circumstance allegation that the killing was committed for the furtherance of a gang.
His co-defendant, Galvan, copped a plea for manslaughter and was given credit for time already served in jail, which totals six years, after he testified against Canales.
Galvan was smoking meth with Canales when he was asked to go looking for rival gang members. At the time Galvan was trying to join Canales' gang.
They targeted Miller because his porch had gang graffiti. They shot him in the leg and through his heart.
Galvan played the role of "lookout" as Canales shot Miller, according to the prosecutor. The two took off after the shooting then ditched their bikes and gun before they hid in a gang "safe house," according to the D.A.
Galvan and Canales would have gotten away with the murder but two teenage girls recognized Galvan, who apparently was a friendly acquaintance. He made eye contact with one of them and they cursed him as he fled.
Galvan ended up turning himself in as the police were looking for him. He admitted to taking part in the shooting. At first he resisted snitching on Canales as he was afraid of the gang but eventually investigators convinced him to tell them that it was Canales who shot Miller.
On the plane ride back to Santa Ana, Canales said he had been deported to Mexico in 2009 and had not been back to the U.S. since, but investigators figured out he was lying as he had been checking in with his probation officer regularly before the shooting, according to the prosecutor.
Canales' defense attorney, Gil Carreon, tried to argue that there was no evidence that could identify Canales as the shooter. He insisted that there was no forensic evidence that would point back to Canales. But Galvan's testimony did the trick.