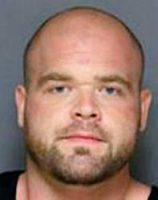 Isn't it time for Santa Ana to have a voice on the O.C. Board of Supervisors?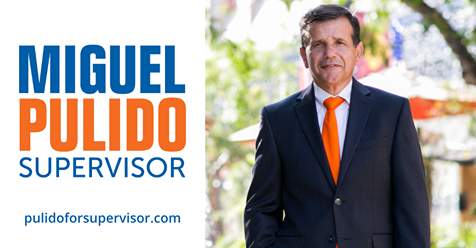 Paid for by Miguel A. Pulido for Supervisor 2020 (ID #1422663)
ORANGE COUNTY DISTRICT ATTORNEY NEWS RELEASE
Case # 14NF3221
Advertisements
Advertisement
The Two Essential Aspects to Every Personal Injury Case: Liability & Damages
If you've been injured and you're not sure you have a case, give us a call 323 746-8099. Our team at Sasooness Law Group will give your case the personal attention it deserves. We work with motorcycle accidents, car accidents, uber/lyft accidents, scooter accidents, and more.
Si usted ha sido lastimado y no está seguro de tener un caso, llamenos al 323 746-8099. Nuestro equipo en Sasooness Law Group le atenderá su caso completamente en Español. Nosotros trabajamos con accidente de auto, accidente de uber/lyft, accidentes de moto, y mas.
@ Sasooness Law Group https://www.facebook.com/SasoonessLawGroup/
Date: July 21, 2017
MAN SENTENCED TO FIVE YEARS IN PRISON FOR DRIVE-BY SHOOTING ON 91 FREEWAY
SANTA ANA – A man was sentenced today to five years in state prison for shooting at a man in another car on the 91 Freeway.
Defendant: Jerry Valentin, 35, Scottsdale, Arizona
Pleaded guilty on April 12, 2017, to:
One felony count assault with a deadly weapon other than a firearm
Sentencing enhancement for personal use of a firearm
Sentence:
Five years in state prison
Circumstances of the Case
At approximately 4:20 p.m. on Aug. 4, 2014, Valentin drove eastbound on the 91 Freeway near the Interstate 5 interchange in Fullerton.
The defendant swerved his vehicle toward a sports utility vehicle (SUV) being driven by Kenneth Baker, a truck driver from Santa Ana and a former reserve police officer.
Valentin drove alongside the SUV and using a handgun, loaded with shotgun rounds, to fire at least one round at the driver's side of the Baker's SUV.
Valentin hit Baker in the arm and torso as a result of the pellets fired from the shotgun round.
The defendant discarded the gun on the freeway and drove away from the scene.
The victim called 911 and continued to follow the defendant's vehicle.
At approximately 4:45 p.m. the California Highway Patrol (CHP) stopped a vehicle matching the description of the defendant's vehicle on the eastbound 91 Freeway near the 241 toll road interchange.
The Fullerton Police Department arrested the defendant and investigated this case.
Prosecutor: Deputy District Attorney Susan Laird, Special Prosecutions Unit
TONY RACKAUCKAS, District Attorney
Susan Kang Schroeder, Chief of Staff
Office: 714-347-8408
Cell: 714-292-2718
Michelle Van Der Linden,Spokesperson
Office: 714-347-8405
Cell: 714-323-4486