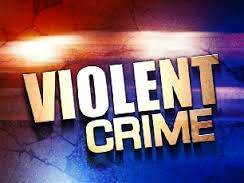 On Saturday, March 21, 2020, at approximately 8:23 PM, SAPD Officers responded to a report of numerous subjects assaulting a male victim near the entrance to Santiago Park at the intersection of Main Street and Walkie Way. Officers arrived and located an adult male with numerous wounds on his upper body, which were bleeding profusely. Officers initiated life-saving measures. Orange County Fire Authority paramedics responded, treated, and transported the victim to a local trauma center. Live-saving efforts proved unsuccessful and the attending physician declared the man deceased at 9:13 PM.
The identity of the decedent is being withheld pending positive identification by the Orange County Coroner's Division and notification of next of kin. The preliminary field investigation revealed the decedent may have been a transient living in the area.
Santa Ana Homicide Section detectives responded and assumed the investigation, which is ongoing. Investigators encourage anyone with information regarding this incident to come forward and provide a statement by contacting the Santa Ana Police Department Homicide Section at (714) 245-8390.