A security guard was shot at Original Mike's last night, according to Derek J. Bordeaus' Facebook page. Apparently the security guard was injured but is still alive.
For some reason the O.C. Register has not published an article about the shooting. Could it be that their new landlord, developer Mike Harrah, who founded Original Mike's, put the kibosh on any reporting about this latest criminal incident at Original Mike's?
One of our readers told us that a guy had a girl sneak a gun into Original Mike's. The guy was reportedly "in there looking to start something with anyone" but he got in to it with one of the security guards. The suspect then shot at the security guard and wounded him.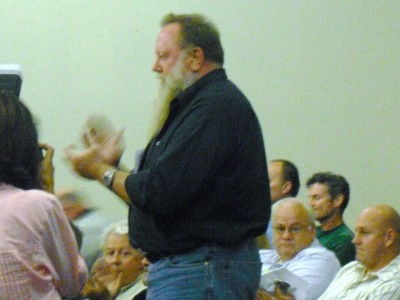 This is not the first shooting at Original Mike's. There have in fact been plenty of stabbings there too! A Trip Advisor writer reported that they were a "gang hangout" way back in 2009.
I am glad that Harrah did not end up buying the O.C. Register as well, which he tried to do. Imagine how much news he would not have allowed that paper to print?